There are things that, after watching sports for a while, still surprise me. For example, the recent hiring of Lindsey Ruff as head coach of the New Jersey Devils when there were more recently successful candidates available, and who had been head coaches more recently than Ruff. And even won a cup, unlike Ruff.
But I digress. The New York Mets are a team that rarely surprises. In fact, here are the two scripts from the team playbook:
"Hey, we gave a star player contract to a star player. Why do you want more than one?"
Or
'Hey, we are making an open competition for jobs, so get ready for .223 hitters making minimum wage! Because Bernie Madoff. Still."
By the way, the S and P 500 performance gains since the Madoff arrest in December 2008? 158%. Considering the "Rule of 72" – how much compounded interest does it take for money to double? If the Wilpons borrowed $500 million with the Mets as collateral in January 2009 and just stuck it in the S&P? It's be worth over $2 billion dollars. Which makes me doubt that the Wilpons couldn't recover after Madoff, unless they're just THAT bad with money.
In the last 5 years, the Mets have surprised me at least three times. The first surprise was the 2015 deal to acquire Yoenis Cespedes, and subsequent resignings. Cespedes anchored the Mets in the 2015 regular season, but sort of vanished in the postseason.
As a side note, you do need regular season performers to get yourself to the playoffs, and no one can really diminish Cespedes regular season production when he does play with the Mets. Of course, his two issues are health, and that he hit .207 in the Mets postseason series that he's played in after being a .350 hitter in American League playoffs. Maybe the pitching in the NL is better?
Surprise number two was the hiring of Mickey Calloway as a manager. That Sandy Alderson went with a "New age" manager, who sees the love of players as more important than winning is…disappointing. It's not old school like USMC Sandy. Also, a pitching coach as a manager? Yes, the Mets have a talented batch of arms, but they need to score, also.
By the way, both of those surprises are busts, on different levels. Cespedes is a bust in his inability to help the team while collecting what, $104 million from the Mets? In 4 years? And Calloway? He can boast of a career managing record that's over .500. But he also started it by winning what, 20 of his first 21 games? And having the 2019 Mets second half bail him out?
By the way, how did the 2019 Mets bail him out? Well, that is surprise number three: Brodie Van Wagenen, a Forbes 40 under 40 guy.
When the Mets hired Van Wagenen, it seems to be following the trend in sports of having non-traditional talent enter a sport. This has happened in the past, as teams have hired announcers or GM's from other sports, but right now the trend seems to be hiring player agents into General Manager positions.
On one level that makes sense on the short term. These people have contacts with agents and players, and are familiar with whom they represent on all levels of professional sports, including the minors.
But why would the Mets spend that capital on an agent turned GM when the Mets historically don't drop fat cash on free agents? That's like buying a box of condoms to bring to a middle school graduation. Technically there's a use for it, but it's not likely to happen, and if it does, it's going to be completely and absolutely horrific to the public eye.
Full disclosure- I thought it was a bad hiring. The Mets do not sign star powered free agents. Cespedes was already here, and no one was paying him Mets money. Piazza signed here to be abandoned by the team, who only added slightly above average talent to him carrying teams singlehandedly. Jay Payton and Benny Agbayani in the OF? For real?
So if this guy was hired to bring stars in without actually paying them? They could have hired me.
Brodie kicked off his GM career by acquiring a client. His first strong move was to trade for Robinson Cano and his huge, long term contract and declining production plus promising reliever Edwin Diaz for an expiring contract asset in Jay Bruce, Mets top prospect Jaredd Kelenic, a top pitching prospect in Justin Dunn, plus other assets.
This move looked horrible from the get go for two reasons. First, Cano was coming off a PED suspension and was in decline even with those drugs,. Plus he had 5 more years at $25 million in front of him. Diaz had a fantastic year, but there were LOTS of high level closers on the market who all went for far less than the $25 million it cost to acquire Cano, who again was a client of Brodie's agency.
And Bruce? Disappointing as a Met, but still clearly an asset as he was both traded to Seattle and traded from Seattle.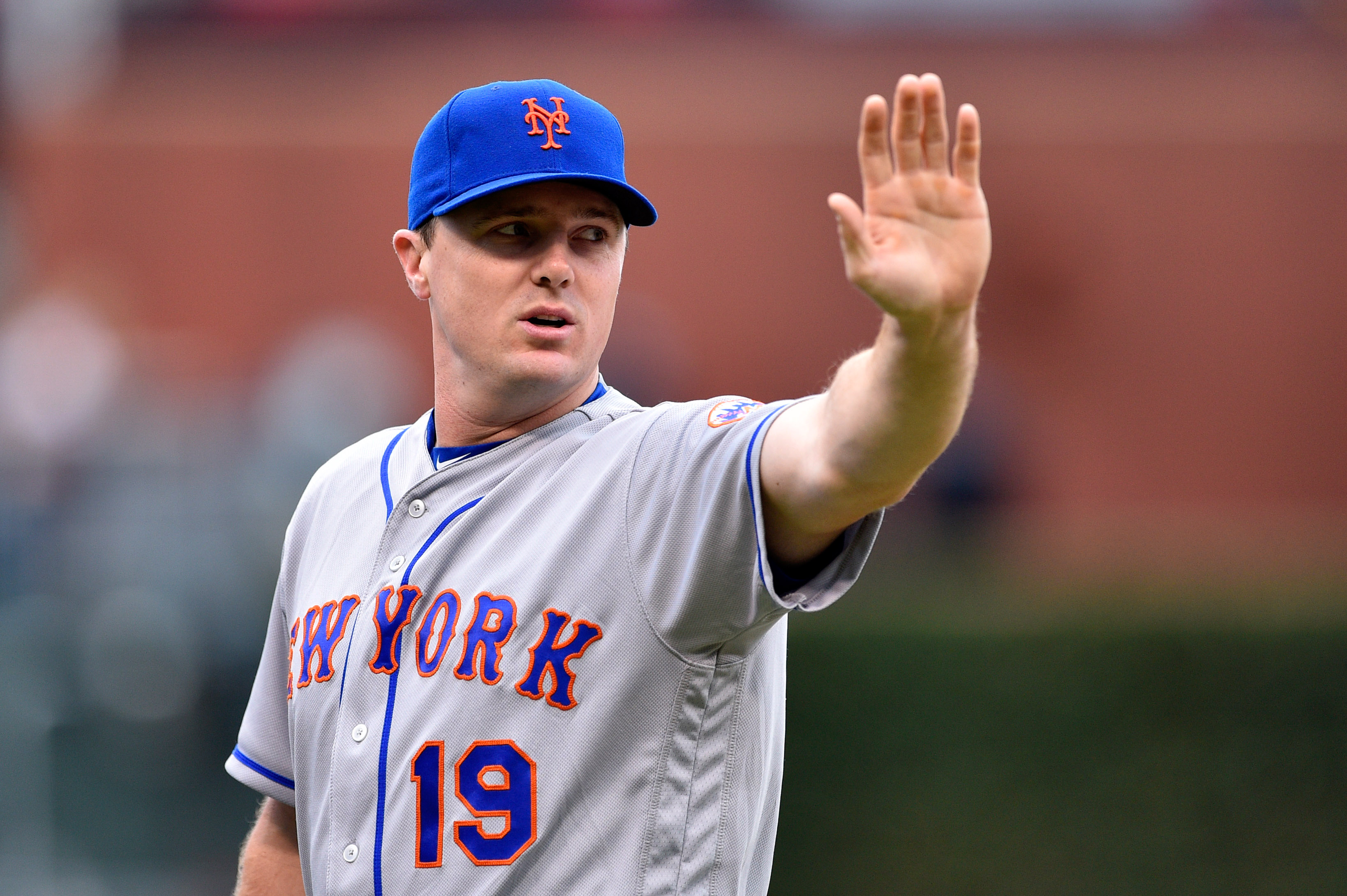 In short, the Mets could have stuck Jeff O'Neil at second, signed a top reliever, traded Bruce for a prospect, and been in better financial and roster position. Instead hat they did was go to a supermarket, see all of the food, then go home and order take out for way more. That's not hindsight. That was plain foresight.
The reason this deal could be a major disaster is Kelenic and Dunn. They're both reaping praise in the minor leagues. If either of them become a star, this can go from a grade of F to a grade of "Fuck."
I get making a bold trade is probably an ego thing, or maybe a contract demand in a negotiation, but there's more than that. Van Wagenen doesn't seem to be good at swapping out role players. He's made a bunch of moves- including releasing golden Mets prospects Dilson Herrera and then resigning Dilson Herrera two days later- that really just rotate a pile of shit in for a pile of shit.
This doesn't seem positive at all, which shouldn't be a surprise considering…Mets. But Brodie has made some moves that turned my head and made me think twice on him. For now at least.
To start with, many new GM's make a trade in which they get taken advantage of. It's almost a rite of passage. And while losing Jay Bruce isn't a crime, if Cano was healthy and had a slashline of 280/20/85, and Diaz had 50 saves? Nobody cares about the prospects. Also, Cano now has 4…well, 3 years left. If the designated hitter unfortunately becomes a National League thing, Cano fits the traditional role perfectly, and the Mets can make room for all of their present youth. As long as Dominic Smith can play outfield.  
The Jed Lowrie deal was awful. You can maybe defend the premise, but it has produced nothing. An absolute waste of resources.
Brodie is getting more than a little redemption from me. He's actually earning some respect. For now. Why? Because he's working in Wilpon handcuffs and is showing that he's relatively smart and creative.
The renegotiation of the Cespedes contract was brilliant. BVW turned a $29 million albatross into a $6 million "show me" contract. And Cespedes will perform in this short season knowing that, since he wants to go back to notoriously cheap Oakland, he better hit and throw some people out on the basepaths. Also, stop riding horses. And fighting boars…which is a weird thing to have to say to an adult.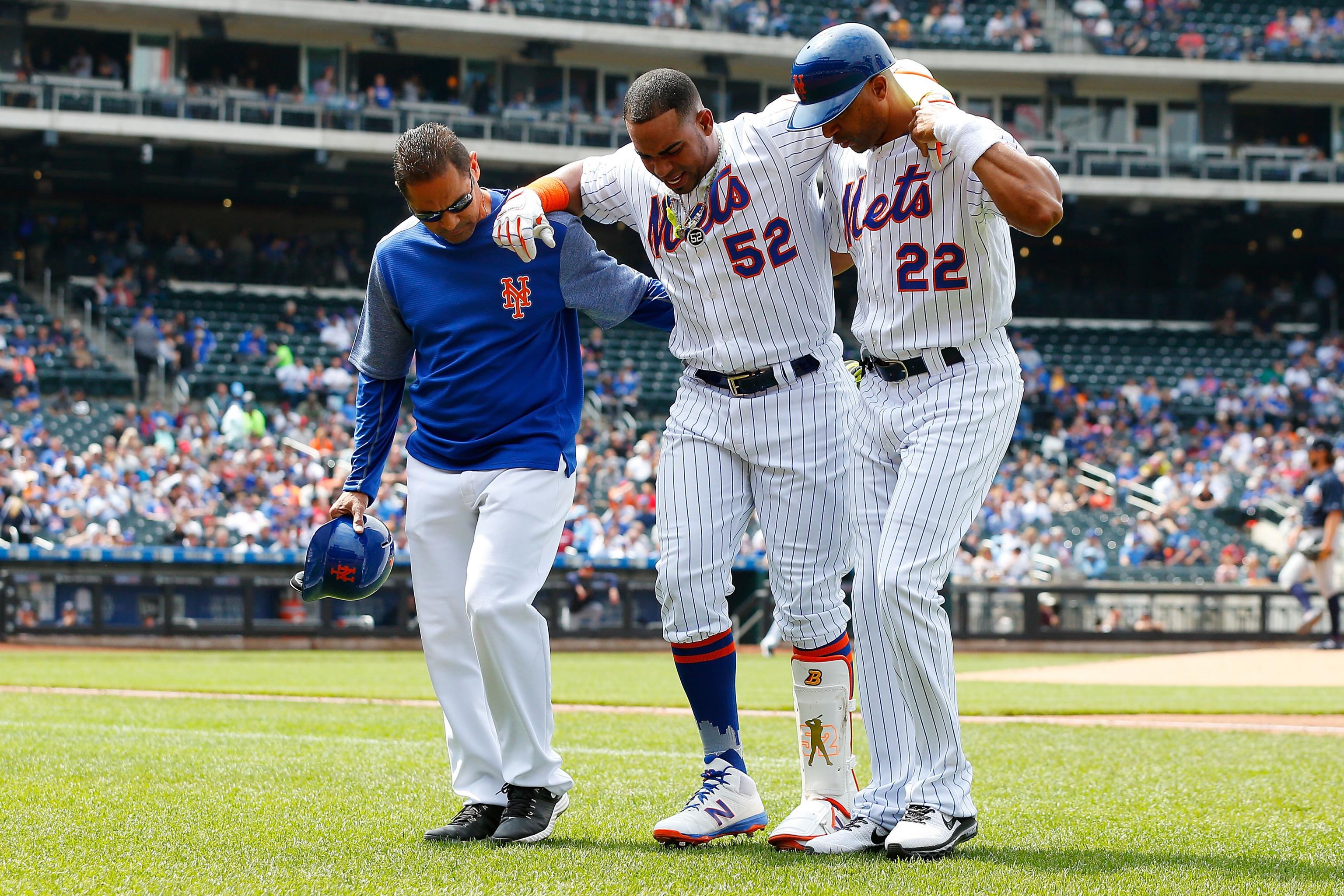 The J.D. Davis deal? He looked at a guy producing in the minors but not the pros, and figured he can be acquired for not a lot, and maybe just needed at bats as a pro. Davis had a great season as a part timer hitting over. 300 and hitting more than 20 home runs. Davis was acquired for 3 minor leaguers that may work out in Houston, but will have to crack a World Series stealing lineup. If I were them I'd learn how to play drums.
Earlier I mentioned Brodie's poor job in assessing role players, but the Joe Panik pick up- a gold glove caliber player with World Series experience- was a strong role player move, and Panik played decently for the Mets. Mets GM's need to shop a waiver wire because Wilpons, and this was a solid pick up.
In the same area, the Justin Wilson for $5 million per year for two years was a first year bargain. If Wilson has another year similar to his first with the Mets? He'll be in line to make a lot more than $5 million after this contract
We also have to look at how Brodie has handled the roster of youth that he's inherited. I want to speak on four different players: Michael Conforto, Brandon Nimmo, Dominic Smith, and Peter Alonso.
Conforto is a very tradable player, because he seems to only play the second half of the season. But he's also a player where you're not going to get equal or better value for, unless you add in more pieces to acquire a better player. For the Mets he provides left handed power, which is a good thing in CitiField. Adding in his low cost? He is a keeper for the near future. Way to go for not adding him in for the Marcus Stroman deal, or for some random failed push to fail in the postseason in 2019.
Smith and Nimmo both fill important roles for the Mets. Smith is a versatile player who is just finding his stride, and will eventually find a full time role with the organization or become a valuable trade piece after he shows a true full season of work. Smith was projecting into a .280/30/X player as a first baseman, which for the Mets would be a welcome windfall….unless the Polar Bear brought an even better stat set.
Nimmo is an on base guy. He gets hit by balls. Sometimes on the chin. But he ends up not on the bottom, but on top. For a small salary, he is a catch. He is not a bear like Alonso. He comes with less power. Like a twink. Yes, that's a lot of innuendo for no real reason.  
Speaking of Alonso, that Brodie didn't use that games played impacting future contracts nonsense and tried to win right out of the box? YES. MORE LIKE THIS. Winning is the goal. And while in an era where you have a budget and have to keep on the lookout for both salary paid under the cheap old Wilpons and avoiding the luxury tax? You do need to manage today and tomorrow. The Mets were not winning the World Series in 2019, so it was good to see what Alonso is capable of today, and lets kick the salary requirements down the road one year sooner, ideally to a new owner who has money. Besides, nine more years like that and the rookie of the year will be a hall of famer!
Brodie made a solid move in keeping Omar Minaya around. Minaya is a long time baseball guy and not only has an eye for talent, but also for recruiting Latin American players. That a GM kept a former GM on staff is a sign on confidence in himself, and also a sign of humility in knowing he needs some help. And Van Waganen has made some interesting moves with the minor league system that he inherited.
While I do not agree with trading Kelenic, I can not disagree with the moves of clearing out a minor system of maybe for realized potential today. The Marcus Strohman for a bunch of maybe is a solid trade. Stro is a NY native and a 3rd starter. What was given up is a lot of Mets picks, who often do not pan out.
Trading an inherited minor system of not your picks is a smart move if you can draft well enough to replace it. And the players that the Mets have drafted under Brodie? While of course the picks have not produced as of yet, as he has only had two drafts, his drafting has received positive acclaim.
2019 first round pick Brett Baty projects to be a power left handed bat, and Brodie took two right handed pitchers with their second and third rounders. Drafts are crapshoots, and really anything after round one is a lot of guessing, but Brodie recognized that moving an OF prospect meant drafting the best OF prospect available, and losing Zach Wheeler meant there is room down the road for starting righthanders. While none of these players put up eye popping numbers in the low minors, they're all 18, and we all know how inconsistent and unpredictable an 18 year old can be.
In 2020 Van Waganen outdid himself in a very shortened Corona draft. The Mets took Pete Crow-Armstrong with their first round pick. PCA has been a touted player since he was 12, and has legendary defensive prowess. Hitting .500 in a shortened season as a senior doesn't exactly hurt, either. BVW has stocked up on outfield prospects in two years, using two first round picks on the position and the pick he received for NOT giving Zach Wheeler $100,000,000. He also took former Dodgers first round pick J.T. Ginn in round two. The only reason Ginn was available was that he blew his arm out in college and needed Tommy John surgery, but was a power pitcher in the mold of Matt Harvey before his injury. Well, that, and he wanted a big fat signing bonus. Ginn will be in the majors soon, so Brodie sort of punted the rest of the draft in order to have pool money to sign Ginn. Although I would not sleep on Eric Orze, who beat cancer twice to pursue his dream to pitch in the major leagues. Good luck, bro.
Brodie's drafting has been aggressive. We won't see results for years, and its stupid to think you can win a draft, but at least there is a philosophy behind his choosing, and while his moves are somewhat bold, they are also calculated.
Brodie Van Waganen has been a GM for two years, with handcuffs on known as a Wilpon budget. That a New York team spends money more like a Pittsburgh team than a Los Angeles or New York team is absurd and embarrassing. I do hope that whomever wins the Mets lottery and owns the team gives Brodie a chance to swing big at building a roster to his own vision. Maybe a signing of Mookie Betts, J.T. Reamuto, and whatever star pitcher is available? And trading some pieces that are redundant and cheap to acquire another top pitcher? That's a dream that can't happen with Wilpons in charge. Year two Brodie convinced me that he deserves a shot to be a real GM. Let's hope the next owner agrees.