A way back in July I had written an article called "Wrong on Brodie," where I said it was too soon to judge the job BVW has done building the New York Mets in his image, and asked fans to have patience by waiting to see what Brodie Van Waganen will do with his year two before determining if he's a failure as a GM.
Well, I waited. And it only took a mere three more months to see that as a GM? He's a failure.
What made me change my mind in a mere three months?
It probably started with the roughly one week span where Yoenis Cespedes decided to quit baseball rather than be paid a paltry few million dollars for two months of work. This was predictable based on the renegotiation of the contract Cespedes signed and never lived up to, up to the end.
The Cespedes situation was a debacle, from the Mets announcing during a game against the Atlanta Braves that Cespedes was missing, as they knew entirely where he was. It was a weird way to throw a player under the bus, and will probably affect how free agents see the Mets organization.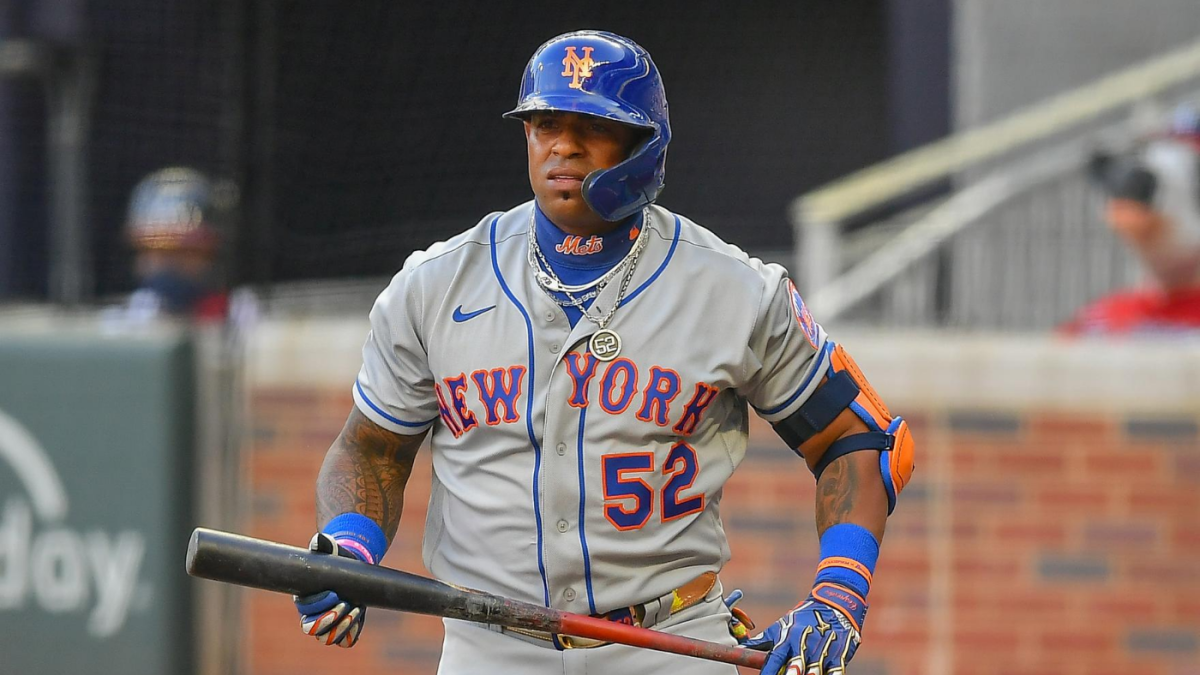 A few days later Marcus Stroman had earned enough service time to be a free agent, and was suddenly afraid of COVID 19 and left the Mets for free agency. Which made me think of Anthony Kay, who is 3-0 in the majors for the Tornoto Blue Jays, and Simeon Woods Richardson, who is working towards the Toronto rotation for 2023. Specifically I was thinking about who Stroman would be pitching for that aren't the Mets while those two guys were playing for other teams that also aren't the Mets in the majors.
Edwin Diaz was inconsistent, untradable at the deadline, and is eligible for arbitration next year, and free agency two years after that. Yes he showed improvements over the course of the short season, so I guess we wait another year to see what the Mets have on their hands. And the Seattle Mariners are waiting to see what they have in their hands with 21 year old Jared Kelenic. They already see what Justin Dunn can do as he's already on their roster.
The Mets moved young pitcher Jordan Humphries for base stealer Billy Hamilton. Hamilton hit an amazing .054 before the Mets waived him. The Chicago Cubs picked him up, where he promptly hit .300.
The Jed Lowrie contract wasted tens of millions of dollars for what, 7 at bats? Who the fuck was his agent?
The mishandling of the Zach Wheeler contract situation ended up really biting the Mets on the ass. Man, wouldn't Wheeler have looked good instead of the Wacha/Porcello experiment? And who didn't even give him the respect of giving him a call to discuss the Philadelphia Phillies offer?
There's also the situation where he threw the Commissioner of Baseball under the bus for suggesting the Mets and Miami Marlins play a game despite the players wanting to join the growing "Black Lives Matter" protests in all of sports. BVW later found out that it was the owners' idea to take the field, walk off, then take the field and play, when the owners put out their own statements, including misspelling the name of the GM.
The Atlanta Braves released many of their scouts. It would seem that if Brodie was doing his job, they would be working for the Mets already, as the Braves player development is light years ahead of the Mets, and having weapons from a rival organization would be a smart move. Smart move and Brodie? Pfft.
The significant regressions of JD Davis and the often futile at bats of Pete Alonso makes me wonder if going with Carlos Beltran or Luis Rojas as a rookie manager was the best move a team looking to contend for playoffs could have made.
But I guess the coup de grace, at least for me, are results. This roster was constructed by BVW over two years. In a shortened sprint of a season, half of the entire sport made the playoffs. Then there's Brodie's Mets. Come get us? More like come on us.
Clearly Brodie needed seasoning somewhere else before he took the reins in a major market like New York. I know the new Mets owner, Steve Cohen, has deep pockets, but I'm sure he doesn't want to waste millions of dollars by just letting an asset go to waste.
So how can the Mets be creative on the two years left on Brodie's deal? The organization can demote him, maybe to an assistant to the general manager. Kind of like a secretary. Treat him like Islanders General Manager Lou Lamoriello treated Generally Useless Garth Snow? BVW's draft philosophes aren't exactly crazy despite no results so far, but is it a case of a guy who thinks he's the smartest in the room always taking high school kids and injured college arms? Can he be a subordinate with an ego that attacks the Commissioner of Baseball? Would he be content with negotiating contracts against other agents in the second half of his Mets career?
The Mets have experienced in house candidates. They can easily promote Omar Minaya as GM for a year or two. Minaya has a proven record with attracting free agents, of which there are some quality ones coming up for 2021, such as J.T. Realmuto, Trevor Bauer, Liam Hendriks, and Alex Colome. Minaya has had success in the past with free agents, especially ones with Latin surnames, so that's something to seriously consider.
The Mets have already begun reshaping their front office. Sandy Alderson is already slated to come in as team president. And time may be on the Mets side as far as potential culture changes? Why? Because BVW's remaining two years match up with two extremely interesting replacement candidates.
Rumors are Theo Epstein may be done in Chicago. Epstein is in the last year of his contract as Team President and at $10 million for the year, the Cubs may be willing to let him go, as it's rumored that current Cubs GM Jed Hoyer is ready to step in as his replacement. Even if they let his deal ride, it's over by October 2021. The question here would be if Epstein would take a GM job, or would he want organizational power that Alderson already has, unless Alderson is a placeholder and a move to get owners approval, as some have suggested. That would mean that roughly by this time next year. Theo needs a job. He sure has one hell of a pedigree in ending title droughts.
Across town, Brian Cashman has 2 years left on his deal at $5 million per year. I assume Cashman will want to complete the deal which would make him the longest tenured Yankee General Manager in the teams' history. This would also make him a free agent around October 2022, and due for a huge raise above that $5m he makes. Cashman as Mets GM would create a more accountable culture than the Mets presently have, and is a very hands on GM, almost making the coach an unthinking position.
Maybe the Mets go for both? Neither? Only time will tell. Whatever their plans were, I'd strongly recommend that those plans involve removing Brodie Van Waganen from his current job as general manager. He has shows us who he is, and what he does. It's unimpressive. It's not what New York deserves. It's certainly not the results that a guy who just dropped two and a half billion dollars on a team should want. And even if his draft picks hit? It'll be 2024 before that happens. You want to wait around for that?
And more importantly, do you want to wait around for success? The Wilpons were able to deliver 3 successful teams in the last 18 years. Do you trust their judgement in who they hired that got the Mets and their fans to that point? I was OK saying I was wrong on Brodie after last season. And I'm OK saying that I was wrong at being wrong now. Brodie Van Waganen needs to be removed as General Manager of the New York Mets.