Major League Baseball had placed itself in a conundrum. A very, very stupid conundrum. It started with their last collective bargaining agreement, and it ended 99 days later, with a lot of dumb.
The last time that MLB and the players union sat and negotiated in 2016, the players ate a somewhat bitter pill. The sport had a 4 billion dollar revenue stream, and teams were running salaries up over $200 million dollars. If all 30 teams followed that practice? That's be $6 billion dollars in player salaries. Baseball would go broke.
Then the landscape changed. On line revenues, advertising revenues, selling patches on players assholes, whatever makes a buck. The end result? Major league baseball had an $11 billion revenue pool. So giving players $6 billion would be close to a 50/50 revenue split. And give each team close to $200 million a year in profits.
Except the players do NOT make $200 million per team. Some teams spend as little as possible to field a team. The Pittsburgh Pirates payroll is $51 million dollars. For every New York Yankees spending $210 million, there's a Kansas City Royals fielding an $89 million payroll. So….if you do an average of a Yankees and a Royals, you're looking at 30 teams with $150 million payrolls. That's a $4.5 billion dollar investment in a sport with $11 billion in revenues. That's a 41% share of the money involved in the game.
But payrolls aren't even that promising. 2021 MLB payrolls barely cracked $4bn in 2021 when the league combined to make $11 bn. During COVID. This was part of a trend when average player salaries have dropped for 4 years in a row. Are there more $20 million players? Yes. Are there less $10 million players? Yes. Are there more players having their playing time manipulated AT THE EXPENSE OF A TEAM WINNING to keep payrolls low? Yup.
Owners are fucking the sport of baseball. During the lockout, a player making minimum baseball wage lost $2000 a day. An owner lost $667,000 a day.
Think I'm wrong? The average National Football League game is longer than the average MLB game. EVERYONE complains about the length of a baseball game. NO ONE complains (except me) about the time that goes into a football game. Most of a football game is needlessly watched, or unwatchable. Lots of games are ended by halftime. All Jets games are done after a coin toss. But a 1-0 pitchers duel taking 3 hours is bad? That's because owners have dicked with rules, flows, and strategy. The universal designated hitter is another example of such. McDonalds Baseball will be part of the next Collective Bargaining Agreement. The double switch is dead.
Anyway, back to the topic. The lockout was stupid because the owners NEVER had any intention of bargaining fairly. Most of these scumbags do not deal with unionized fields and just fire people at will because in their eyes, human beings are garbage. The inability to ruin lives legally aggravates them, so they act like petulant children and punish the players. The players were locked out in December of 2021. When was the first negotiating session? 2022. Shows how committed those owners really are.
What's more, owners were like "we tried to compromise with the union, but they refused to listen. We offered to raise new player salaries $100,000. That's enough. Also, we want every team to make the playoffs because we get millions in media money for that $1 million investment."
A lack of competitive balance is fine by me. I'm fine with good teams being able to stay together and win as much as they can. But that should NOT come from owners throwing away seasons in advance because they can pocket revenue sharing profits, encouraging them to NOT spend on their team because they choose not to make the playoffs. At the expense of the fans hard earned dollars.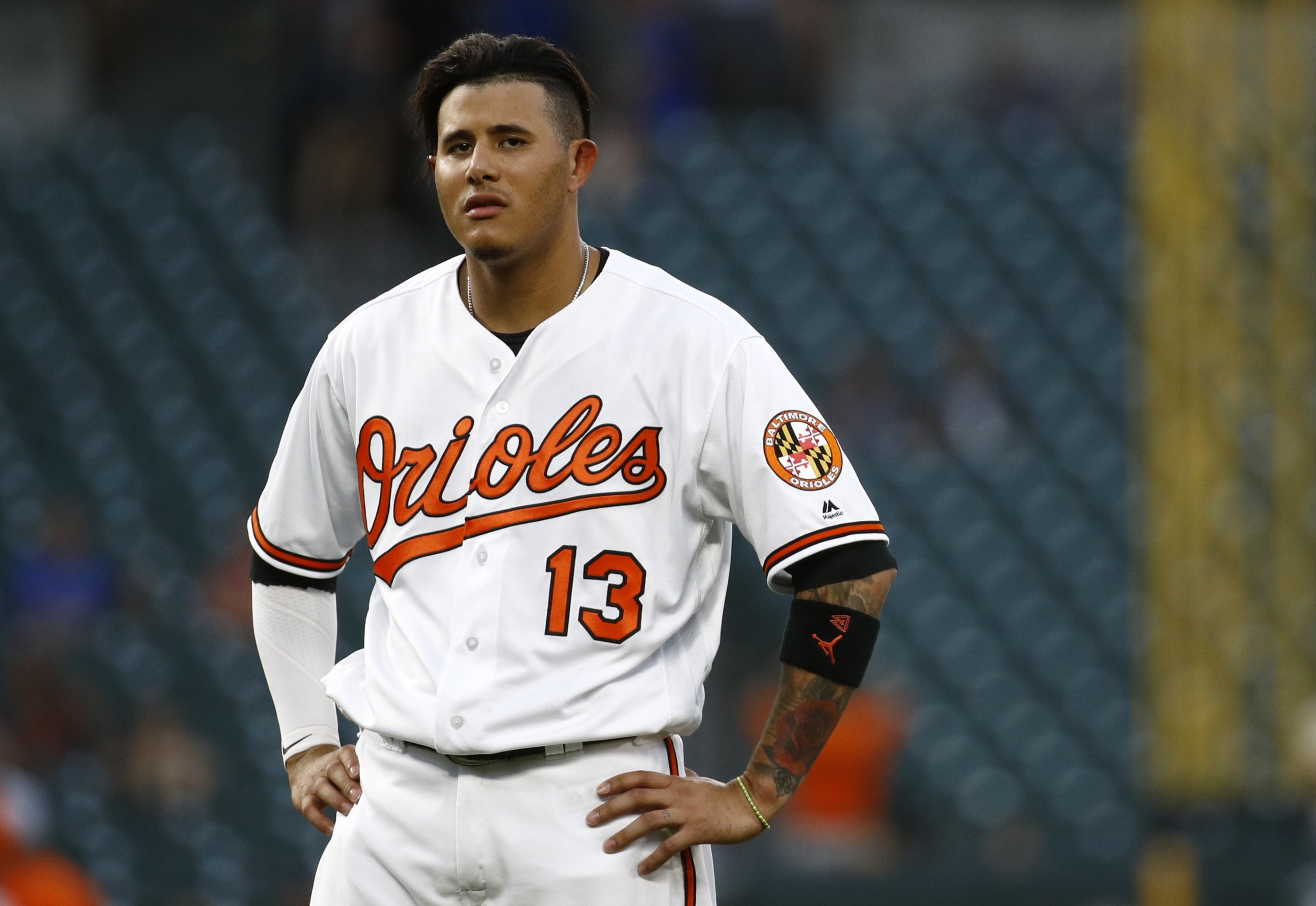 "Well, if more teams make the playoffs, wouldn't owners spend more?"
NO. By lowering the bar, owners are rewarded to not spend on their team, knowing that as long as .500 is attainable, so are playoffs. Why should I spend money when I get the same thing for free?
Yes, more playoffs is more fun for fans. For a week. But by making every team- ok, 14 of 30- playoff team? The game isn't better.
Well then, does paying players more make the game better? No. Individually, stars are stars. They deserve the money they get for bringing fans into the game. But the sport overall? Baseball should not look at 14 playoff spots for 30 teams. They should look at 10 playoff spots for 24 teams.
The union would not go for that. But if they want to fix what they see as low salaries- and they are relatively low, as the minimum wage in the NHL is higher than MLB and Aaron Rogers makes $50 million for 17 games- then make teams more scarce. Players would be in greater demand at that point. Proportionally there would be more stars. Owners may even like that better because less teams means each team gains value, as it is scarce. It would be like 1940 all over again, except minorities wouldn't be denied tickets. Except in the South, of course.
But the league itself has no incentive to do such. More teams means more revenue. More markets. More coverage. And with more humans on earth, there should be more players available. And yet, it feels like that is not the case. Why is that?
Because baseball is a sport for the thinking athlete. Sure, football has 1000 plays, but all of those plays work out to "run over there." Baseball has an isolated one on one duel, where the pitch you throw – and unlike football, basketball or hockey (the real sports) there is more than one pitch you can throw- has a batter reacting instantly to it, launching 8 other guys into action over such. A center fielder can not anticipate how a batter will hit a curveball nearly as well as a cornerback can anticipate which way a wide receiver goes, or a defenseman in hockey can guess what the forward is going to do. Because in every other sport, the opponent is headed towards a goal. In baseball? Things happen.
Also, there is no clock in baseball You have to play until it ends. There is no taking a knee. There is no dribbling out the clock. It's meant to be deliberative. And sadly, that is its biggest weakness.
We live in an ADHD society. While I am sure there are fans that like noise pumped through speakers at every second of a down moment in a game, I am not one of them. I don't need a crowd meter to enjoy a game by screaming randomly. If I want to scream, I want to scream at the $22 beers that can be bought at a bodega for $2, or $40 to park at a publicly funded sports arena. Fuck you, you class warfare causing, public land stealing murdering owner thieving scumbags.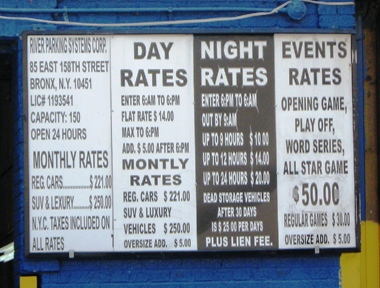 Anyway, back to scumbag parking price gouging on public land and taxpayer funded arenas locking out owners. No one pays a dime to see an owner be a scumbag. But we do pay to see players. So when the next CBA happens? Here's my ideas to advance baseball and this current CBA that would actually make baseball worthy of the title of "National Pastime."
Raise starting salaries for players to $1 million. You can't do more than the NHL? A league where they do 50/50 raffles on a pro level? Yes, yes you can.
Raise the luxury tax to $275 million dollars. Not every team will want to do that, and we know that because they already don't. But why stop ambitious teams keep their championship squad together? The Atlanta Braves let World Series winning all star first baseman Freddie Freeman leave the team because they did not want t part with any of the $100 million profit they made after coming off of a World Series win. But the league wants to stick to their antiquated tax number, fine. That's basically a salary cap. So to fix that…
Have a cap floor of $120 million per team. If your team can not fund such? Here are three options- sell your team, move your team, or contract your team. Hey, they're businessmen- they take risks, right? Yay capitalism! Players will get paid, either by winners or by losers. Fans may hate to see their team go, but that's clearly on the owners who refused to compete and do not deserve to be professionals. And teams will have to field more competitive teams across the board.
International draft? Bad idea. You think a team with a $40 million dollar payroll has a scouting staff that's not Youtube? Stop. Let there be scouting, and let it do its job. And let kids in Latin America get $50,000 from an interested team instead of making teams with no intent on paying kids go through the motions of drafting them and not getting a competitive contract..
Higher rookie salaries makes the player wanting arbitration pool negligent. Just saying.
If you want more teams making playoffs more interesting? Have a round robin tournament of owners that fail to make the playoffs be forced to sell their team. Leagues have forced owners to sell teams for random shit. Shouldn't perpetual losing and stealing from fans be first on that list?
For the baseball draft, have the bottom 8 records pick 9th to 16th. Have the teams closer to making the playoffs have an 8 team lottery for the top 8 picks. It won't change much in immediate results, but it will incentivize winning.
You want to draft pick punish the teams that spend the most? OK. Then maybe we should punish the bums as well. The team with the lowest payroll loses their second round draft pick. I doubt you will see the same team have that happen twice. If it does? They lose their 1st round draft pick.
Player salaries should be a 50/50% revenue split MINIMUM in every sport. Again, no one pays to see an owner. And if you're telling me that owning a team ONLY nets you $100 million a year? Aside of the permanent growing investment that owning a team actually is? Cool. If that's not good enough? Fuck you, sell the team.
Teams that vote for lockouts lose draft status. So if 25 owners vote lockout and 5 do not? Those 5 are the top 5 draft picks in the first 4 rounds. Why? Because it shows a willingness to work and get things done. More cooperation, less oligarchs.
The teams that vote for lockouts and screw over the fans? They have to give players automatic 10% raises. If they cut the player in response? They have to cut him a check for 100% of his salary. More cooperation, more better for fans.
Owners that vote for lockouts have to pay season ticket holders back their pre charged costs, plus 50% interest as an apology. "Sorry for screwing our fans. Here is recompense."
If players vote to strike? 20% wage cuts in season one, 30%if it goes to a season two. More cooperation is better for fans. Also, players have to subsidize arena workers that are unemployed because of the strike.
Any team with a payroll under $100 million at any time makes them relocation eligible.
Why isn't there a pro team in Mexico? We have one in Canada. We have two in Texas. Texas is very close to Mexico. Texas was Mexico at one point. And it's not like it's an added commute. Mexico City has arenas, no?
You want advertising on the uniform? Place a patch on the groin area. The cup makes it pop. And it's be great to say "the ball hit him in the Playstation!" You're already whoring the player out. Let it be an evolution. Also, if you are a fan wearing team gear? Why aren't YOU getting paid for advertising your team's mostly losing product? Send them a bill for endorsing a shitty team in public, like they do to your dumb ass as you pay for tickets advertising a bad team.
If you have taxes for spending beyond a budget number? Have penalties for spending below a budget number? You have a $50 million payroll? That's $50 million eligible for taxation. Stop promoting failure.
Lastly, the fanboys of the owners that say "The players should be happy with whatever they get. they're millionaires versus billionaires." I'm sure your boss at work loves you because clearly you never ask for a raise. And what will the owners do? Run a scab league again? Like it's the 1990's? With so many entertainment options, who is watching subpar baseball at full prices? An $11 billion sport becomes the Arena Football League? You think in the era of branding everything under the sun that the owners would be smart enough to NOT lose billions of dollars over millions?
And what would the players have lost? Pete Alonso makes $700,000. That's replaceable in Korea or Japan or spending 5 days a week giving clinics and signing autographs, at least for the first year. And how long could a scab lockout really last?
Yeah, the owners fucked up. And after hosing the players in the last CBA while seeing skyrocketing profits, it was time to give back. I know owners only see fans as moronic braying jackasses, and they are NOT 100% wrong, but they need those donkeys to pull their profits into the black. And since you're paying $20 for a shitty beer? It's not like they're actually paying the players anyway. You and I are. Think about the percent of your annual income that you give to baseball, or any sport. What do you get back? Why do you keep this abusive relationship up?
Your cable bill, your MLB subscription, the commercials driving you to buy their horseshit, the shitty clothes made in communist nations that you buy, the advertising on every inch of everything, the bad blogs (not mine) that you read and the bad Youtubes and podcasts that you digest that just repeat what they all read on Twitter? Echo chambers. I defy you to go and find an article written ANYWHERE that looks as honest as this. And let me know when you do, because that would be awesome.
As fans? Demand better, folks. Because until then? All you will get is more of the same. Probably less. In the meantime, I am available to consult with the MLBPA for fresh ideas.