For the past two seasons, the New York Islanders fell short of competing in the Stanley Cup Finals, the ultimate goal of every kid playing hockey in the Western Hemisphere, and expanding eastward. For the past two seasons, the Islanders pushed the eventual Stanley Cup Champions to a game 6, and then a game seven. In the seven game series against the Tampa Bay Lightning? Game seven was decided by one goal. Lets talk about that season ending goal.
Long story short: Islanders power play. Bailey goes to puck instead of covering his assignment. Assignment gets puck and scores season ending goal against the Islanders.
It wasn't an overtime, game ending goal. No, the Islanders kept slogging Bailey out there and very predictably, Bailey would not contribute to scoring a goal, absolutely refusing to put the puck past Tampa's netminder, Andrei Vasilevsky. How do I know? He only took one shot all game. Which to be fair is an above average effort. Maybe Bailey knows about a two point line in hockey that no one else knows about?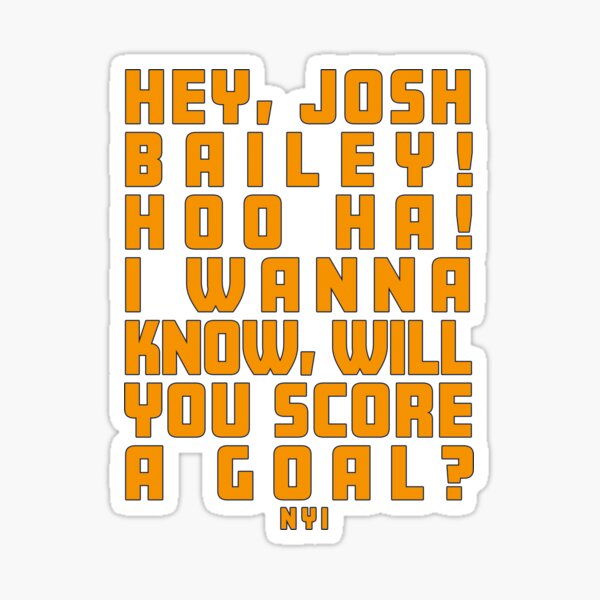 Was Bailey's 7 game output of one goal the worst on the Islanders? No, not at all. Mostly because Leo Komarov was ruining line one's offense singlehandedly. But when Cal Clutterbuck outscores you? Or Adam Pelech? When Scott Mayfield and Matt Martin have as many goals as Bailey? Woof.
When we talk about Bailey sucking for the start of the season, this isn't a new topic. It's as predictable as tides, Haley's Comet, and New York Jets losses.
Ten percent of a season is obviously not a season. Around 16 games you can start to see trends with more clarity. But 30% of finished games is a sample of work you can compare against, oh, I don't know, 13 other seasons. It's not exactly hard to point out trends that have gone on for over a decade.
For instance, for his entire career, when the Islanders offense was rolling, Bailey had more points. When the Islanders offense was stagnant? Bailey had less points. On the surface, that seems obvious. But on a deeper dive?
Sometimes players contribute despite the record of the team. Sometimes a player has statistics where 'they made others around themselves better. And then you get the Josh Bailey's of the world.
It is not hard to see, when the Islanders score goals, Bailey gets points. And when the Islanders don't score goals, Bailey doesn't get points. Playmakers create points. I would think you would be hard pressed to say that Mat Barzal does not generate offense. I think you would be hard pressed to say that Islander era John Scumbag Tavares generated no offense.
In Bailey's outlier year of 71 points- which can be broken into two seasons: the 3 months where he scored 50 points, and the 4 months where he scored 21 in the same season- Anders Lee scored 40 goals. Has Lee scored 40 again? No. What's the difference?
The difference is that the center that Lee benefitted from that season almost scored 40 goals also, but now plays in Toronto. And the other wing on that line? He's is often on a line with Lee. And when you combine those two? Lee rarely scores.
Lee specializes in stuffing in rebounds from guys that shoot. Bailey has what, 18 shots on the season? Not exactly helping Anders out there, are ya Josh?
21 games.7 games without a single shot on goal. A plus for six games, even for seven, minus in eight, including spectacularly being a minus in a six goal game where the Islanders won by four. A game where only ONE of Montreals two goals could have counted as a minus. Guess who was on the ice?
To start the season, line two was not producing goals, and was a minus across the board for everyone. Coach Barry Trotz flipped wingers. Did he take the hot scoring Oliver Whalstrom and promote him to the second line? No, why would he do that? Trotz for some reason sees Whalstrom differently than the rest of the NHL and Islander fans see him. Passing over a healthy Whalstrom in the playoffs last season to play Leo Komarov was absolutely the wrong decision to make. Does Komarov prevent goals? Somewhat. Does Komarov produce goals? Absolutely not. So unless you want to win zero to negative one? You don't play Komarov over Whalstrom on line one.
Trotz flipped Bailey for underachieving Palmieri on the first two lines? The result? Line two blossomed and everyone became a plus. And line one? Two goals in the first few weeks that Bailey joined the unit. As a positive, one was by Bailey, who is now on a pace for 4 goals on the season, instead of zero. On line one.
Lou made moves to clear cap space for a playoff run, if the team even can make one at this point. The Islanders have needs in their top 4 defense and in top 6 forwards. Assuming Lou addresses this as he has done in the recent past? There needs to be a move made to redefine the top six. Which is great, because for the past 13 season, no team with Josh Bailey in their top six has won a Stanley Cup. And no team with Josh Bailey in their top six will ever win a Stanley Cup.
I've said it before and I'll say it again- the greatest move that the Islanders can pull to make the playoffs? Trade Josh Bailey.
What would a return on Bailey look like? Less than any other recent Isles trade. Bailey's maybe getting you a 3rd round pick, even from a magician like Lou. But the REAL magic on a Bailey trade would be moving all $5 million off of the teams book over the next two seasons, and in making space in the present season as well.
The Islanders "Identity Line" was a vastly overpaid 4th line that used to play aggressive hockey. If you moved Bailey to a third line job? You're looking at over $10 million to roll out the third line. That's absurd.
Then there's the time on ice that Bailey eats. Bailey is playing the second highest average time on ice in his career tied with his 201-18 season. Did the Islanders make the playoffs in 2017-18? No, no they did not. BTW, the year Bailey averaged the highest time on ice for his career, which was 2016-17? Yeah, the Islanders missed the playoffs that year, too. Sometimes two things can happen independently- correlation. And sometimes one thing leads to another- causation. I'd argue that by giving Bailey more time on ice, you are asking to lose. Data backs that up.
The 4th highest average time on ice for Bailey? Isles missed the playoffs that year, too. So you keep these almost 18 minute nights up for Bailey, and you will miss the playoffs.
My point here? Trading away Bailey gives you a benefit in production. Keifer Bellows has twice as many goals as Bailey in half the games played and with 40% of Bailey's time on ice in those games.
Am I advocating for giving Bellows more playing time? Yes, yes I am. And the best avenue to do that is to trade Bailey. Same goes for the logic of finding playing time for the blossoming before your eyes Oliver Whalstrom. And for creating cap space. And for maybe getting some form of low level draft asset added to help grow your organization. These are all positives.
But keeping 17:53 a night of Josh Bailey? You're going to miss the playoffs. Causation.