So since all sports have wisely shit themselves and postponed their seasons, we have a bunch of topics to discuss that really avoid attention once the regular seasons begin. I'm going to touch on as many as time permits, but I plan on starting with the most important one:
It's time to put Pete Rose in the Baseball Hall of Fame.
I can go over his resume, for those that are young and not too familiar with the guy nicknamed "Charlie Hustle" because he's always play hard, even down to running out his walks. In fact, let me point out a few highlights of a 24 year career:
7x led league in hits
5x led league in doubles
4x led league in runs
3x led league in batting average
2x led league in on base percentage
ALL TIME LEADER IN MAJOR LEAGUE BASEBALL FOR:

Plate Appearances (15890)
So you might be saying- all time leader in hits AND plate appearances? Sounds like a compiler. I can see why you'd say that. But it's not common for a compiler to do the following:
Rookie of the Year
17x all star
A Silver Slugger at age 40
13x top ten in batting average
An All Star at 3rd base, 2nd base, 1st base, left field, and right field. Wow.
2 gold gloves as an outfielder, then switched to being an infielder
Career .321 hitter in the postseason
World Series MVP in 1975 for an on base percentage of .485 WITHOUT using a garbage can
MVP votes in the 1960's, 70's, and 80's
3 World Series wins in 6 appearances
Nobody is getting more hits. OK, some would make that the point that Ichiro had more hits. But we have to be fair- Ichiro played a large part of his career facing pitching that is subpar to MLB. In American baseball? Ichiro was not a productive player after age 36. He only hit better than .280 twice over his final NINE seasons. Rose? Over his final 9 seasons, he hit .300 or better three times, and added two more .280 plus seasons, including a season where he hit .365 after a late season trade. At 43. At age 43? Ichiro managed 59 more career hits. Rose? 262. Rose had a batting of .262 in his last 3 seasons to Ichiros 241, except Rose managed 1016 at bats over those 3 years to Ichiro's 245.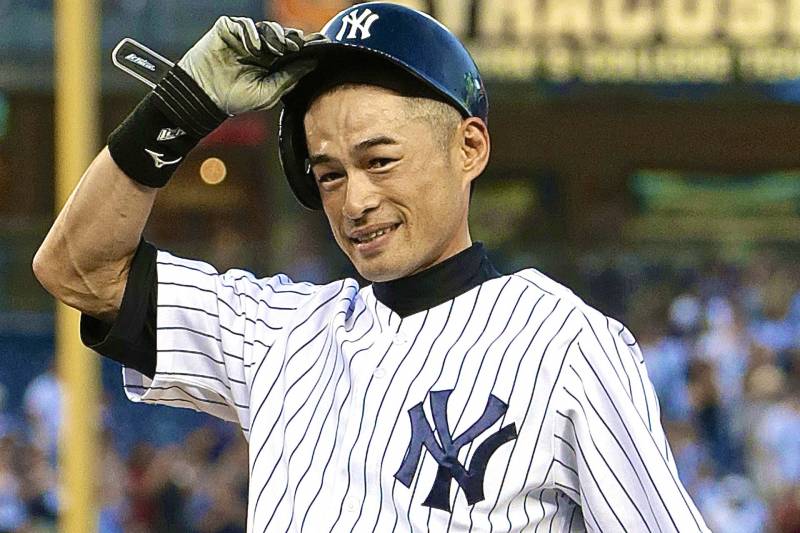 I'm not picking on Ichiro. He is a Baseball Hall of Famer. But so is Pete Rose.
Here are players Baseball Reference compares careerwise to Pete Rose:
Ty Cobb
Paul Molitor
Tris Speaker
Robin Yount
Paul Waner
George Brett
Cap Anson
Derek Jeter
Lou Brock
Johnny Damon
NINE of those guys are hall of famers. Ty Cobb was an asshole, even for his day. And he was a first ballot Hall of Famer. Damon's name is interesting on that list, and may be a discussion on day about does Johnny Damon belong in Cooperstown. My opinion? Close…but no cigar.
Now, we all know the reason Rose isn't in the Baseball Hall of Fame- he gambled on baseball, and then lied about it.
OF COURSE he lied about it. It wasn't allowed. But…it wasn't performance enhancing, either. And there is NO evidence that Rose ever bet AGAINST his team….which is extremely arrogant. He just expected to win every time he bet? Which you could argue is an attempt at compensation for a guy ending a career with one $1 million payday in 1986- the only season where he had a 7 figure income- whereas many other players were making millions a season around him that accomplished a lot less. He may have been bitter over not being part of the money era, which only got crazier in later years.
But to ban a guy forever over an issue that wasn't cheating? Today, baseball lets gambling happen. Rose was a pioneer, not a martyr.
Yes, he lied about his involvement. Sometimes lying is an expected behavior. It's probably why baseball included a clause for reinstatement in Rose's ban. Look, in the last two impeachments of presidents? One lied about getting a blow job. One lied about a pandemic. They'll still both have presidential libraries, both likely filled with issues of Playboy.
And as far MLB's hard stand on Rose? Rose's name is already in the Hall of Fame, in case you have never visited. There's a list of hit leaders in baseball- Rose is at the top of the list. There's Reds and Phillies memorabilia from their championship teams. The Cincinnati Reds inducted Rose into their team Hall of Fame. The Phillies almost did the same in 2017 until 1970 called an alleged Me Too into the Age of Unreason, where the good of the many is apparently outweighed by the allegation of just one person from 50 years ago.
Companies have policies where they hang individuals out to dry, like Apple did with Steve jobs or some editor did to Walt Disney because his cartoons sucked. Both of those guys ended up having names and careers bigger than their industry. Today, people have a stroke over a guy with 3000 career hits. It's a benchmark that just about guarantees entry into the Baseball Hall of Fame. So what if a guy had, 30% more than that? Rose's name is like Jobs or Disney- iconic in their field.
And baseball? After the bungling of the Houston Astros cheating like a bunch of scumbags scandal? You have no legs to stand on when it comes to morals. Sure, you'll ban chewing tobacco, but you won't ban gambling. Unless it happened before you figured out how to profit off of it, right? So its time to get off of your not so high horse and do something that's right for the fans, and for the game.
We aren't asking a guy that cheated on the field to get in. Shit, that won't even get you suspended. But to ban a guy forever for what you presently do? You're showing your true colors as a sport, and those colors are all just green in the end.