By Dan Radzicki
We have a saying in this house- Knicks gonna Knick. It means that the Knicks will always find a way to lose. They're losing is so powerful that they turned ten time champion Phil Jackson into a pathetic unemployed loser in a matter of weeks.
You can easily make the connection with the New York Mets. It's totally fair to say that the Mets are gonna Met. Because the Mets find a way to grasp defeat from the jaws of victory.
Look at the last three times the Mets were worth a shit.
In 2000 the Mets were handily defeated by a New York Yankees team full of future Hall of Famers, all stars, and a steroid fueled fuckface. The best player in the game at that time, Alex Rodriguez, expressed his desire to come play for the Mets. That move would have given the Mets two Hall of Fame monster hitters in the heart of their lineup. So what did they do?
Mets gonna Met. They did nothing.
A few years later the Mets retooled under General Manager Omar Minaya and added a distinct Latin flavor to their roster. Carlos Delgado, Carlos Beltran, and Pedro Martinez made Queens a well paid home. They also added 100 year old Orlando Hernandez and 117 year old Julio Franco to the team, along with any player with a Spanish surname (Looking at you, American born Xavier Nady). And that team's major highlight? A caught looking strike three to end their season.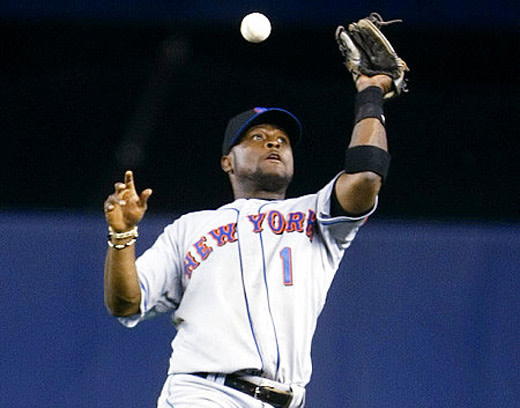 And the next season? The epic September collapse where Tom Glavine showed that he was truly an Atlanta Brave with that final start. Also? That game began the era of wasting David Wright's career.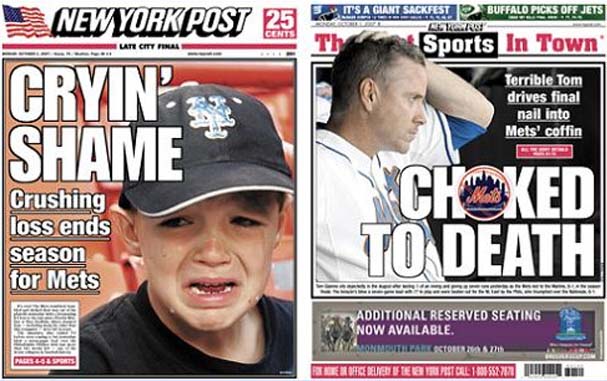 The Mets languished from that 2007 season all the way to a miracle post season run in 2015 where some rare in season trades bolstered a lineup and a bench. A fine, young pitching staff with tons of promise and some timely hitting from playoff hero Daniel Murphy propelled the Mets to the World Series. Where they promptly lost the series in five games.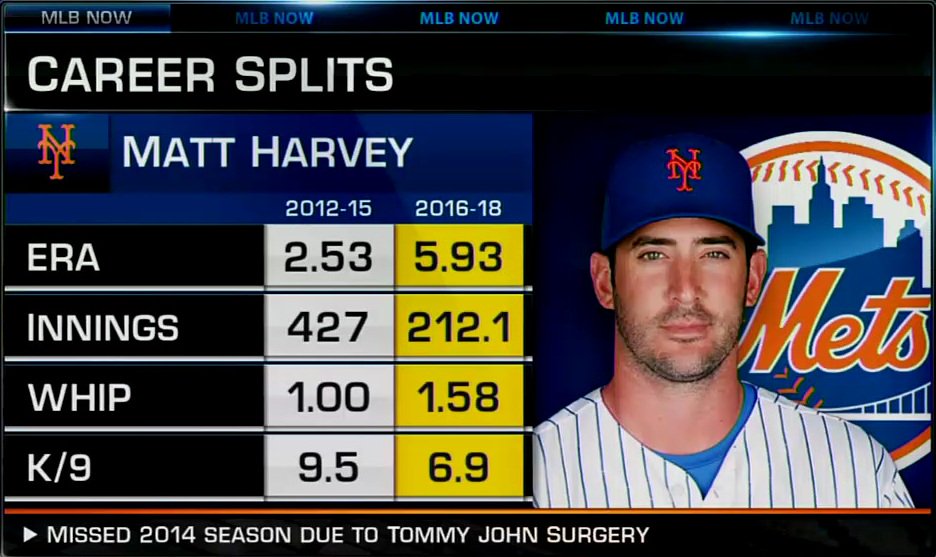 In the process they lost Murphy to a division rival and never replaced his bat, then watched as their star pitcher blew his arm out. So there's that. They did return to the playoffs the next year…for one game.
It's not like the Mets don't spend money. They have a TV network and a beautiful stadium that see millions of fans arrive or watch at home annually. And it's not like the Mets have the lowest payroll in baseball. They don't. They were 9th in baseball last year, and were almost 10% higher than the next tier of team salaries.
No, it seems where the Mets make bad decisions stems from one place, which affects a few others. Their owners- the Wilpon's- are fuck ups.
Not financially. There, they've done great. They avoided being held accountable throughout the Bernie Madoff Ponzi scheme, where they made fantastic returns on their investments as other people went broke in the scam, then allegedly did not suffer any financial losses after. They sold a chunk of team ownership to raise personal capital, and watched the team gain value in the process. They have a TV network that is part of a cable package, so they get monthly revenues from commercials and subscribers, although Frontier Communications did end their broadcast relationship with SNY this fall due to their "excessive carriage rates." And unlike every other New York area sports channel, they have no other New York based sports tenant to pay to air.
And with those resources? The Wipons make horrible decisions.
Mets fans can list off the failed free agents and veteran trades the team has made like it's a Dishonor Roll. Some of those were surprises. Who saw Roberto Alomar falling apart so quickly? Who thought Mike Piazza was going to resign with the Mets? But there's a whole lot of Mo Vaughns, Bobby Bonillas, Jason Bays, Jeremy Burnitzes and Mel Rojases going on. A Mets trade for a major contributor is rare- consider the trade of Cy Young award winner knuchleballer R.A. Dickey for a catching prospect that they expected to be a star- Travis DeArnold. If the Blue Jays didn't throw in level A ball pitcher Noah Syndergaard, that trade would have been awful as well.
Why are the Mets so bad at assessing talent? Here's an idea: Look at the amount of scouts the Mets reportedly use (https://en.wikipedia.org/wiki/Category:Major_League_Baseball_scouts_by_team). The Mets have 78 scouts. That's way more than a lot of teams. Teams like the Colorado Rockies or the Seattle Mariners or the famously cheap Oakland A's.
Some teams have just about the same amount of scouts- the San Francisco Giants and the Pittsburgh Pirates. The shitty Pirates have a similar org chart. That can't be good. But the Giants have been successful for decades, so we have to call into account the quality of Mets scouts.
But look at the teams with more scouts than the Mets. The Atlanta Braves. The Philadelphia Phillies. The St. Louis Cardinals. The Boston Red Sox. The Los Angeles Dodgers. The Houston Astros. The Cleveland Indians. The Chicago Cubs. The Chicago White Sox. The Detroit Tigers. The Baltimore Orioles. All of these teams have had greater levels of success than the Mets in the Wilpon Era. They all have had faster rebuilds, have had more sustained successes, and almost all of them have won a World Series since 2000.
You may notice a team that didn't make the list. The New York Yankees. Why? Because their scouting staff is DOUBLE what their same market peers have. Well, not exactly double. Two scouts short of double. 154 versus 78.
So we know the Mets are short of amateur and professional scouts as compared to more successful organizations. But surely they hire managers and coaches with winning pedigrees, right?
Wrong. The Mets seem to be a landing pad for reclamation projects and first time managers. They've had two decent managers over the last 30 years. Davey Johnson and Bobby Valentine. The Mets have had chances to hire managers with pedigrees, as recently as a few days ago when they've watched World Series winning Joe Maddon go to the Angels and World Series winning manager Joe Girardi go to the divisional rivals Phillies.
And the Mets? They replaced first time manager Mickey Calloway with first time manager Carlos Beltran. And who hired him? First time general manager Brodie Van Wagenen.
Which in fairness was a turn around from the prior administration or longtime reclamation project and career loser Terry Collins, with retread GM Sandy Alderson. These two teamed up to luck into a postseason based on young pitchers who never had a lineup to supplement their work, and always, ALWAYS a sketchy bullpen.
But look at that stellar, inspiring list of recent Mets managers. You can marvel at:
Mike Cubbage
Art Howe
Dallas Green
Jeff Torborg
Jerry Manual
And you wonder why they lose?
Wally Backman came through the Mets system as a player, then became a manager in various levels before returning as manager in the Mets system. He had a winning record in A ball, AA, and AAA, even managing to win some championships. He had a winning record! But hey, Terry Collins was running a sub 500 team for years, so why change things up?
Even as recently as 2019, a player developed by the Mets and who starred for the Mets- Edgardo Alfonso- took the A level Brooklyn Cyclones to a league championship. And was fired for it. You read that right. What the actual fuck is this organization doing? Alfonso was a Met in the last era in which the team was consistently good, and past of what some called the greatest infield ever. Fired for winning. This is the GM Mets fans get.
And this is the GM Mets fans deserve. Why? Because Mets fans are stupid. They line up each year to put 2,000,000 asses (literally and figuratively) in the seats of an admittedly beautiful ballpark. And then they take off their shirts and have the Mets organization shit on their collective chests like a high octane German shizer film. They pay their monthly cable bills and don't ask the providers to remove the stain from their drawers. They buy t-shirts and jerseys and pay $40 to park under a train track or on the side of a highway because…they're fucking stupid. Why? Because they don't ask for better.
You know thaty the divisional rival Atlanta Braves have already begun signing free agents? They took former Giants closer lefthanded All Star Will Smith off of the market well before the Mets made reservations for the Winter Meetings. Mets fans will say Smith isn't good. If he was in the Mets bullpen last year? They make the playoffs.
Let me be the first person the make this point and argument. If the Islanders arena progresses at Belmont, the Mets should move there as well. Not the indoor arena. That'd be silly. No, instead of ANOTHER shopping mall, build a baseball stadium. And maybe….shhhh….a small casino in the proposed and yet unbuilt hotel. Imagine a horse track, an indoor sports arena, an outdoor sports arena, a hotel, a casino, and two train stations- one coming from Long Island and one from Queens – all within walking distance of each other? And near their fanbase? That'd sound…smart. So that's fucked.
Instead the fans have accepted the existence of chop shops and grey mud puddles for generations.
So to Mets fans- stop it. What you're doing is the equivalent of Magic Johnson buying billboards in support of spreading AIDS. Cancel your TV packages. You don't need them. Just buy channels you want and stream Mets games. Stop paying for failure.
Stop with season tickets. Stop with t shirts. Stop paying to watch games. I can tell you what will happen.
The team will lose money. Then they will lose value. Then someone with money will come in recognizing the bargain to own a mass market team at a bargain price and do what new owners always do- use the savings to reinvest in their product. That way if they sell it's a quick flip. And if they stay it's a fortune down the road. And will the present owners reinvest in this team to make it a winner?
No. The Mets presently have enough parts to just need a few more pieces to be short term solid. What pieces? A competent front office, an experienced manager, experienced coaches with winning records, a few key free agents, a few solid drafts, and an owner willing to spend. Just look at their take on analytics, which is growing in all sports.
Are you at all shocked?
This plan doesn't work for everyone, but it's worked for the Yankees, Dodgers, Cardinals, Cubs, Red Sox, Astros, Marlins, Giants, and Tigers. Clearly it didn't work for the teams that never invested.
Like the Mets.
So, which side of the fence do you want to be on? Perpetual pissing your own money away to a rich guy with a losing team for more of the same? Or maybe a sense of satisfaction from not the usual "almost successful" season?
Feel free to share your thoughts in the comments. Or smash your head into the wall as you order your Mets Christmas gifts. Unlike what the team owners do at this time of year.