With yet another change in management in Buffalo – likely to lead to yet another coaching change in Buffalo- the rumors are swirling that Sabres star center Jack Eichel wants out of the organization. And who could blame him? He's playing for auditioning coaches for about his entire career in an organization who just removed a GM who wasn't as sharp a hockey mind as his sister is.
There is a team that could absolutely use an Eichel. In fact, every team can use an Eichel. But there is one team that may have need of Jack beyond the surface of the ice- the New York Islanders.
There is a history of these two teams trading with each other involving a disgruntled star player. You may recall Pat LaFontaine going to Buffalo in a package that obtained a package including Pierre Turgeon. And in this situation, a trade would require two packages.
And no, that's not a euphemism for having the balls to make a trade for a star player. Although testicular fortitude would definitely be needed.
Generally there is a precedence to what you need to acquire a top tier player like an Eichel. That precedence includes a usual haul involving a pick, a lesser NHL player, and a prospect. And we have very recent precedence with Buffalo trading Ryan O'Reilly, where Buffalo took back extra salary from St Louis to acquire an additional pick and prospect. This one needs to be a similar, because the concept to meet Buffalo's needs may be a little more about chess than checkers while still working in a cap framework.
So, what do the pieces look like in motion?
To NYI:
Jack Eichel
Kyle Okposo
To Buffalo:
Josh Bailey and/or Nick Leddy
Casey Cizikas
2022 1st rd pick
Forward Prospect of Buffalo's choosing
At first glance you may say "This is another armchair GM horseshit deal." Well, that's true, I am an armchair GM. But this trade works in really unique ways for both clubs. And again, its not like these two teams don't have a history of making a trade of a disgruntled center between them.
So how does this work for the Islanders?
Do the Islanders need another center? Yes, yes they do. At $10 million dollars a year? That's a huge nut, but that helps the Islanders because that salary slot actually hurts Buffalo's ability to move him. And is there a playoff level team in need of offense more than the Islanders? I'll wait to hear who.
Why do the Islanders need this center? Because which Islander center on this roster has scored 36 goals in a season? And ran at about a point per game for the last two seasons? Nobody.
Yes, Brock Nelson was rewarded with a long and lucrative contract that will carry him into the productive end of his career, which will be before his career ends. But don't forget that Nelson also plays left wing. That assignment may serve him better as he ages as there is less defensive responsibility assigned to a wing, and he can still take faceoffs if needed. It also improves the Islanders depth at wing, which is an area of concern for the top 6 Islander forwards.
Suddenly having Jordan Eberle, Brock Nelson, Anders Lee, and Anthony Beauviller as top six wings gives you a bunch of 20 goal guys surrounding Matthew Barzal and Jack Eichel. Eichel has never had that much talent around him.
There is the curse of the $10 million dollar players do not win cups, which is a legitimate concern. But this Islanders team as constructed? They're not winning a cup.
And why take back Okposo? He'll get paid a lot to sit in Bridgeport and retire as a beloved Islander. Maybe he'll even become the next HC at the Bridge, as this annual disappointment of an issue was mentioned from me via Andrew Gross in his excellent Islanders podcast. Thanks Andrew!
The Islanders team improves offensively, which they absolutely need. It adds depth into the top 6 forward mix, which they absolutely need. It opens up slots in the bottom six for players to NOT make $3.35 million or more to be bottom 6, which they absolutely need. It makes them younger, which they absolutely need. It gives JP Pageau a fresh start with new linemates, and opens a job on that line for one of the highly touted forward prospects in the organization. And it improves their odds as a win now team.
And as the Islander inch closer for moving into Belmont in 16 months, they've added star power to their promotions and buzz for the fanbase, of which they will need to sell something that's not just more of the same.
But how does Buffalo benefit?
You might say that this return is not enough to get Buffalo to make a move this rash. And here is where I will disagree with you. Because in the NHL, every trade involves an invisible player- the salary cap. Every team has cap issues. In the proposed deal Buffalo is unloading $16 million annually for the next 3 years, while taking back either $8.35 million or $14 million in year one of the deal, then either $5 or $11.5 million in year two, then just the $5 million remainder for the life of the Bailey contract. 3 proven, legit NHL players on a bad team can help turn a bad team around faster than hoping prospects work out.
In Bailey, Buffalo gets a pass first forward who would very likely improve the 14 goal output that Skinner produced for NINE MILLION DOLLARS that they're paying him for the NEXT SEVEN YEARS. You know, because Bailey is elite and all. And frankly I'm shocked that #IslandersKoolAid wouldn't complain that if Buffalo wanted Bailey, they'd have to add a sweetener on top of Eichel to acquire him. Eyes on Isles said so!
With the departure of Eichel, Buffalo gets rid of a very vocal critic in their locker room, who in his young career has seen a carnival of head coaches and GM's and would likely again be a thorn in the side of the next head coach after this one as well and could poison upcoming and incoming players. He'll be replaced with professionals who generally have suffered through the Garth Snow era of constantly losing pretty silently.
Casey Cizikas plays a physical game, which has led to very real concerns on his durability. He has never played a full season and only came close twice in 9 seasons. He has one year left on a deal, which isn't hard to burn down. And does anyone want to pay CC $4 million at age 31 and beyond for his style of play? That's a bad idea. A Buffalo idea.
If you need to proof as to where Cizikas's career is headed, look no further than the other CC, Cal Clutterbuck. Clutterbuck has never played a full season, has never played an 80 game season, and at age 32 just lost a quarter season or more for the second time in the last 4 years. With two years left on that deal, keeping the best 4th line in hockey intact would mean needing a second 4th line to step in to cover the 20+ games that Martin will miss, the 20+ games that Cizikas will miss, and the 20+ games that Clutterbuck will miss.
But how do you break up the best 4th line in hockey? Well, you start by not resigning free agent Matt Martin, and then find a taker by trading out of the horrible Cal Clutterbuck contract.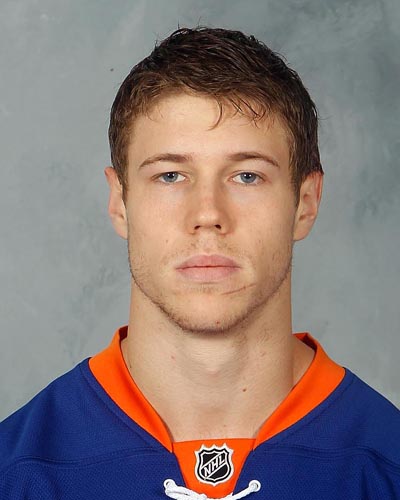 But to keep them together? You'd have to sign Martin now, and then extend Cizikas soon. That seems like a flat out stupid idea, especially when Ross Johnston is already a 4th liner, Otto Koivula is ready to step in as a 4c, and you can slot Michael Dal Colle and his no goal scoring ass into that other wing. Suddenly the cost of the 4th line goes from $9.35 million (FOR A 4TH LINE) to $2.5 million.
There's your "resign Mat Barzal" money right there.
So if I am shitting on Cizikas- a player I like but has been very overpaid except for that one season that he scored more than 9 goals- why would Buffalo want him? Because Cizikas brings experience and grit to a team that lacks identity and toughness in Buffalo. He would assume a similar role with the Sabres as he has on the Island- to be a thorn in the side of scorers, kill penalties, and chip in a goal every ten games or so.
Think a penalty killer has no value? Look at Leo Komorov. It explains his 4 year $10 million debacle of a deal.
You may have noticed a variant of this deal involving Nick Leddy in my proposal as an and or. If he is an "and?" I still make the deal. It clears out salary cap space for the Islanders to match what they took back from Buffalo and creates the cap space for Ryan Pulock and roster spot for Noah Dobson. And if Leddy is an "or?" Then it still gives Buffalo a cup winning defenseman to form a second pairing behind Rasmus Ristolainen for just two years and the Islanders give Pageau a guy that can pass to a guy that can pass to JP to help him get his 20 goals as a 3C, a watermark that Bailey has yet to hit in 12 years? 13?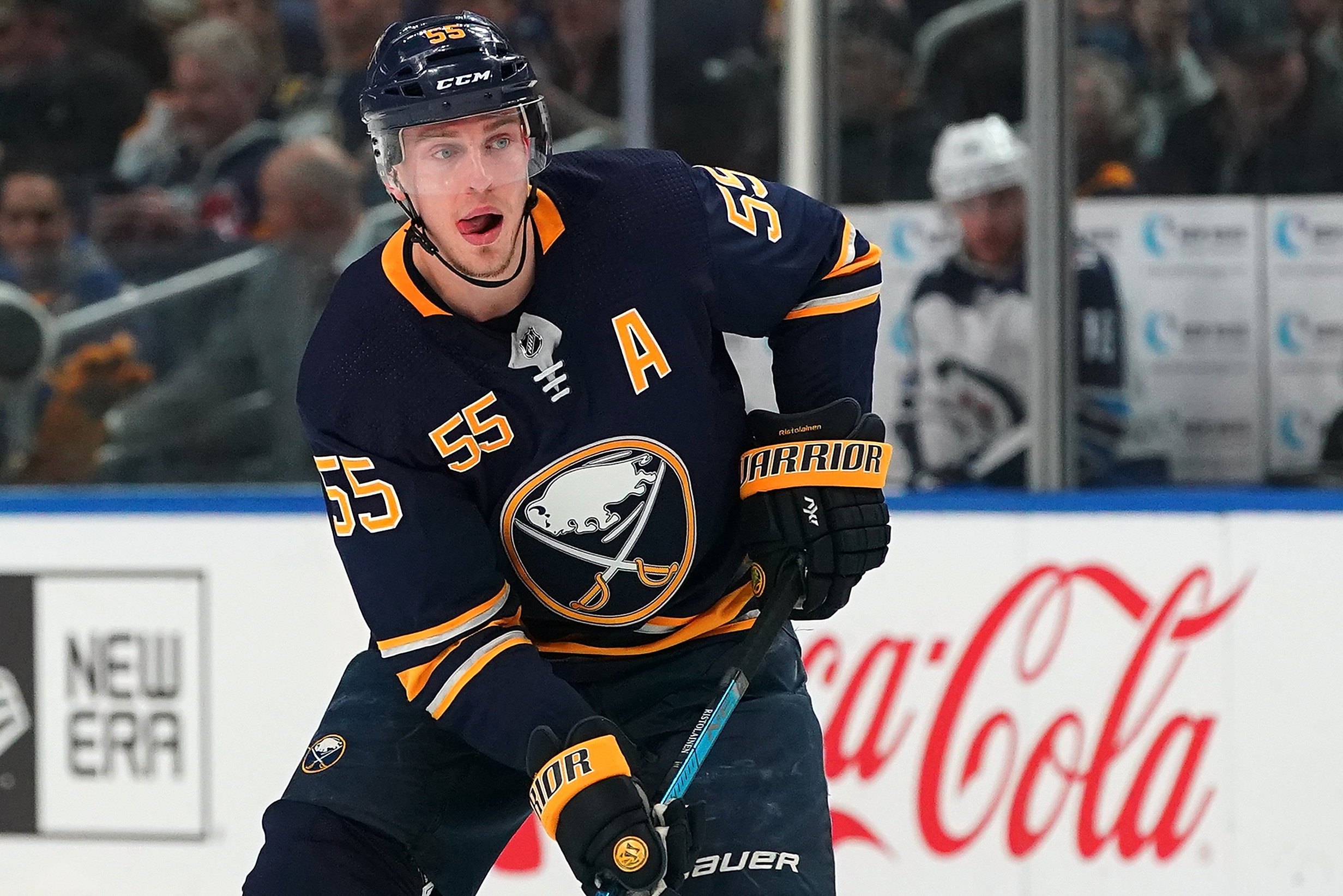 So lets get to another part as to why this deal is good for Buffalo. The Sabres just appointed a new General Manager in Kevyn Adams, who will likely replace head coach Ralph Krueger in 12 months. Adams will be rebuilding a team in perpetual rebuild. He will want to deal off bad contracts. He will want to maximize value while navigating a cap sport. And he will likely want to make his own pick from the Islanders prospect pool. Plus he will want a 1st round draft pick in 2022 as the Islanders aging forward core is 2 years older and probably less productive at that point. Adams may be choosing in the top ten of the NHL draft with that pick.
So if Adams decides that he wants Oliver Whalstrom? OK. What are the odds Whalstrom is a 30 goal scorer? What Islanders prospects recently have blossomed into 30 goal scorers? None? And even if he does? The Islanders just got a proven one from Buffalo. And while wing is an organizational weakness, the Islanders moving Nelson to wing puts a band aid on the matter for a couple of years.
Also, Adams will inherit an immediate multimillion initial salary cap boost, no matter how the deal is structured, and after the first season and second seasons of this will add multimillions more, creating almost $10 million dollars of cap space, which is what they were paying Eichel. Meaning…they can sign another Eichel. It's a huge cap space win for Buffalo as they enter the rebuild within a rebuild.
So to summarize- the Islanders improve their top 6 talent and their offense and have another flashy name to use to market their new arena. The Sabres get a piece to complement their top winger and/or their top defenseman, a lot of cap flexibility, two future assets, a character player on an expiring contract, and they remove a perpetual headache from the organization. It's not like Buffalo is going to win a title next year, so why not set up for an eventual run without an expensive headache that needs to be considered in any roster move?