The Knicks disappointing season has led to the firing of David Fizzdale. From the start Fizzdale was the wrong hire for the team. He has never proven to be a good coach previously in his career and frankly never belonged coaching anything in a major market. Or a minor market. Or in the NBA. Considering all of the candidates available at the time, his hiring was a head scratcher, but thankfully many of the positive candidates that were looking for jobs when FIzzdale was hired are still available, as Fizzdale was fired so quickly into his awful Knicks areer.
Fizzdale's firing is not the entirely the fault of David Fizzdale. It's the fault of the team's impotent owner, fat fuck James Dolan, and the shitty front offices that he's assembled that draft poorly and recruit poorly.
Truth be told, I watch an embarrassingly large number of basketball games. I have watched the sport from the 1970's through today. I have seen many changes in the game over time. Some for the better, most for the worst, as the league has turned itself from a sport and team game into globetrotter rosters and promotable movie stars. And that's the type of coach the Knicks need: one that can turn the team into the Globetrotters offense. So let's look at what's out there in management and what could help this moribund organization out of its perpetual suckdom.
David Blatt- already hired as a front office guy. Blatt has multiple sclerosis, so he probably wants to be in a less physical role. A great basketball mind, and maybe a replacement for Steve Mills? GM Scott Perry? Both?
Mark Jackson – one of the most prolific point guards in Knick history, would be a local boy comes home story. Not sure if it would be a local boy does good story, however. Smart player, would teach floor spacing and passing, which the Knicks need. But can he teach them his shimmy?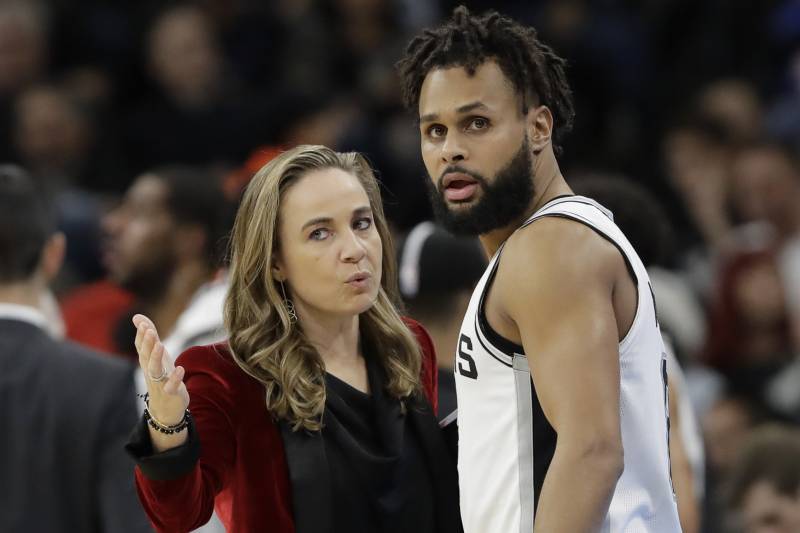 Becky Hammon- No, because she's a woman. But that's not sexism, that's advice. The NBA took forever just to use female officials, who are equally as bad as the male ones. But a female head coach in a situation that's bound to fail? That will lead to 20 years of women not being considered for head coaching jobs. I am not saying Hammon is underqualified to coach. If she has Coach Pop's endorsement, that's good enough for me. But she is overqualified to coach a transient roster with a thus far not exactly franchise rookie in RJ Barrett as a centerpiece. Wait for the right opportunity, Becky. Right now? This isn't it.
Mike Miller- You see this shit he's running? No. Absolutely not.
Mark Few- A college coach? Yup. Few has performed miracles at Gonzaga. He has also worked with NBA players at international tournaments, so he has connections to some of the better players in the league. And as a college coach, he is familiar with recruiting so he knows how to talk with players. A knock against him is that he's never won a championship, but neither have the Knicks in a few generations, so maybe baby steps is best? And at age 57, this may be his cash cow and only shot at the pros.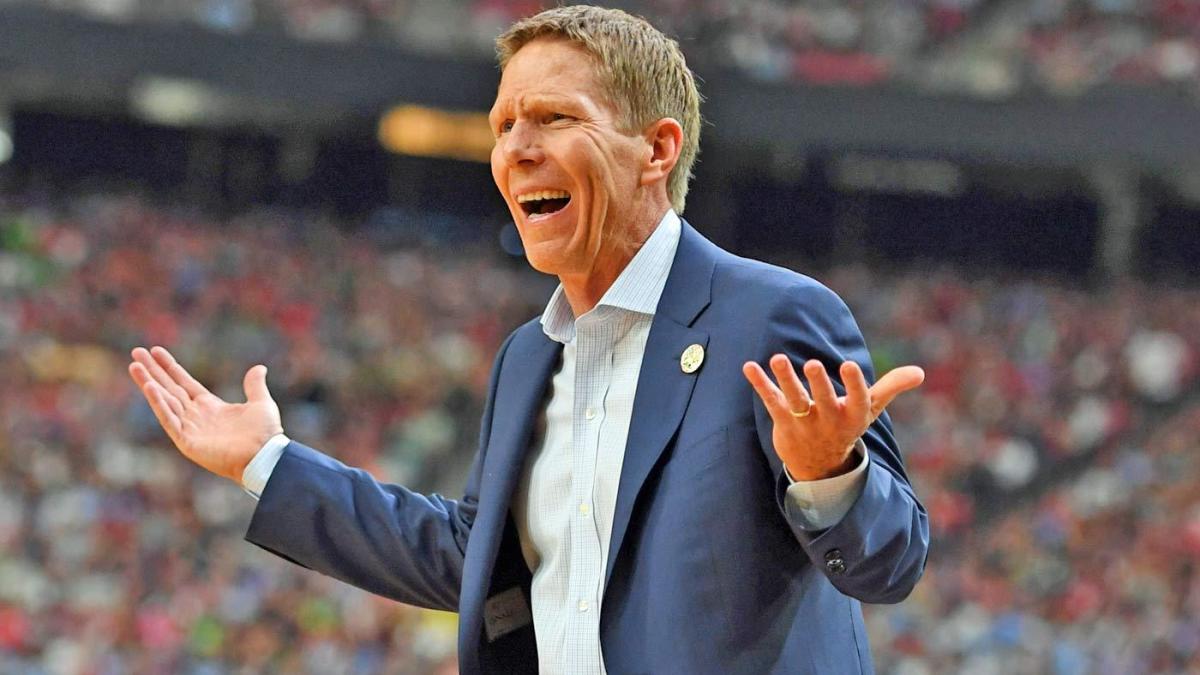 Patrick Ewing- this was suggested by Knicks superfan AMR, who feels that Ewing's connection to the team would be a shot in the arm to a franchise that could maybe use a Hall of Famers touch. Ewing presently is head coach at his alma mater Georgetown, but has been an NBA assistant so he would know the grind. Also, Ewing was an outside shooting center long before outside shooting centers were a thing in the NBA, so he could help mold the young forwards and Mitchel Robinson into a multi-dimensional offensive player.
Steve Kerr- Already said no once, but with Golden State's run over and the ability to poach Draymond Green to jumpstart a presently invisible defense plus salary cap flexibility and ANOTHER high draft pick? Plus the salary demands of 4 consecutive finals with 4 wins minus the LeBron rules? That may be something the Knicks should open checkbooks for.
We are not going to suggest who the Knicks should hire. No matter what advice we offer here, rest assured one thing- the Knicks will fuck things up. Because they always do. Fizzdale's firing was partly his fault, but it's not just Jizzdale. It's the organization. Until they run themselves with a winning expectation and demand accountability from their players and staff, you're going to have a lot of players developing like Kevin Knox and Frank Ntilikinia- underwhelming and failing to live up to expectations. And the top 5 pick this year will be more of the same.
Follow @JoshBarely on Twitter