This is part one in a series of relative greatness in professional sports. What's relative greatness, you ask? It's a simple concept, actually. Greatness in a sport is often considered in "eras," a period of time when the game was similar to itself, but not with how it changed over time.
For instance, people call Michael Jordan the greatest of all time, or the GOAT to use the hip lingo. But was he? 6 titles over a what, 8 year span is a pretty strong argument to his greatness. His rising to a new level in big games is also part of his legend.
So I have two questions- and again, I am not questioning that Jordan is great. But Magic Johnson won his first title in his rookie year. Larry Bird won his first title as a sophomore. It took Jordan seven seasons before he won a title, which was faster than the 9 needed by Lebron James. So, how do we tell which is better? Did Jordan just wait out the older guys?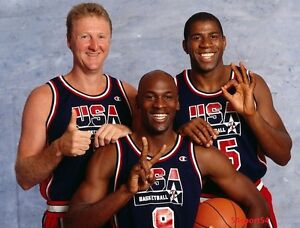 And question two- what if you won your first championship as a rookie, then did it 10 more times over the next 12 years? And was the best defensive player in the league in that time? And led the first ever down 3 to 1 playoff series upset in NBA history? And was the first black head coach in NBA history, winning 2 titles as a player coach?
Oh, this guy also won two NCAA titles, and an Olympic Basketball gold medal with the highest point differential in Olympic history for a winning team. And also offered to compete in the high jump for the US, as he was a champion high jumper.
Ladies and gentlemen, the GOAT- Bill Russel.
But very few in the media saw Russell play. He retired in 1969 in a shocking way, and made enemies in the media and in Boston. But the guy has more titles than Tom Brady has Super Bowl appearances.
So we maybe have to change the focus on what GOAT means.
Let's talk about hockey. Wayne Gretzky holds over 60 individual NHL records. My personal favorite? Fastest player to 1000 points, and also the second fastest player to 1000 points, because he scored points 1001-2000 faster than anyone else scored 1000 points, except Wayne Gretzky.
But the GOAT? Henri Richard won 11 Stanley Cups in a 20 year career, and won Cups in the 1950's, 60's, and 70's. So a question, is greatness an individual measure, or is it a team effort?
That's a question I posed to former NHL player and current consultant- coach without realizing that he is, Rob Schremp. Rob played for 3 NHL teams in his NHL career in two different conferences, and had a pro career nearly spanning three decades, so I felt he would be qualified to answer a simple question:
Who were the players when you played that made you say "That man is great?"
Understand that this is a hard question for any athlete, especially a professional. A pro athlete made it to the highest level of the game based on a mixture of talent, confidence, attitude, and effort. You would be hard pressed to find a pro who says about themselves, "I suck. I just got lucky."
So I asked Schremp who were some players that were not better per se, but who did you enjoy watching play, or respect their approach to the game, at forward, defense, and goal. One of the picks was surprising until he explained the math behind it.
Beast of a Forward: Pavel Datsyuk. Not the Arizona Coyote version.
On Datysuk – "I didn't understand how his body got into position. Nobody pulls off a breakaway like Datsyuk. It's crazy. His deception was nasty. The way his body is presenting and the way he's selling, there's no way a goalie doesn't bite. Physically his weight transfer doesn't make sense. You could blow your ankle trying to duplicate his body movements."
"He mastered the art of weight transfer. It's like water moving, it's so fluid and graceful. A lot of what is about being a dangler is like dancing. You need to practice the steps with your footwork so that your hands and feet work in synergy, that way your moves create the space you will need to move the goalie. His fluidity and footwork made goalies bite so hard. He was born to be a hockey player."
Monster Defenceman: Shea Weber
On Weber- "I've never seen anyone shoot like that. I played against him in the Memorial Cup at 18 and he was 19, and he ripped a slapshot and broke a guys' shin pad. He has a hard shot that releases quick and its heavy. He has an accurate, quick, heavy shot. 6'3', 230 lbs. I don't know if I'd say he's underrated, but I'd take him on my team every day of the week. His shots hurt goalies."
"Shea isn't a super fast guy, but when do you see him getting posterized on a dangle? He's always in the right position and makes the right play. His play looks slow on the Canadiens because they skate like waterbugs, but he is calculated. Not everybody has to skate at 100 mph."
Goalie that solved him: Dwayne Roloson
On Roloson: "Dwayne Roloson had my number. In practice or in games, Dwayne gave me nothing to shoot at. Experienced goalies will fool the players, by trying to make them shoot at a spot, and then take that spot away."
"There are players like Brodeur that were masters at playing angles, they showed you a place to shoot and made you shoot there, and could throw out an arm or a leg to stop you."
Schremp described goalies as able to essentially create math in the net, where the positioning of a goalie can geometrically take away all shooting angels for an approaching forward, which led to a question I had that spoke to an NHL specialty of his:
Why are so many NHL players- especially talented scorers- bad at breakaways and shootouts?
"You play in a game that is structured around team and systems. Players are organized by a system and can learn success through it. In a shootout you are doing everything on your own. Goalies have an advantage- you have to make them move. Players have to get the goalie to move. They are the doorkeepers to the face of the net. If they don't move, you're shooting at a roadblock, and you need to find the angle that may not be there."
"The net has faces to it and the more you move laterally, the harder it is for the goalie to keep the face of the net covered completely. If you're a shooter you have to move yourself to find the faces because coming at a goalie straight on gives the goalie an advantage. They're a roadblock that you want to make move."
Schremp mentioned Patrick Kane as a guy that's good at getting goalies to make the first move, which shifts the advantage to the shooter.
In the long run, Rob's answer was a mix of both of my premises. There are great individual talents, but that doesn't matter if there isn't a system to create a team. Which may be why a guy like Datsyuk was never traded- he helped a team win- and a guy like Weber was- he was great but never got a cup in Nashville. And a guy like Roloson? A career journeyman, but maybe if he's not injured in game one of the 2006 finals versus the Carolina Hurricanes? It could have changed that label.
Also, despite his insisting that he's not a coach? Schremp still maintains contact with the game via video consulting. He does so to both stay involved in the game to help players and teams get better. Schremp feels that he has had excellent coaching and professional experiences in his career, and wants to pay forward what he's learned.
For people interested in contacting Rob for lessons, you can reach out at 44VisionHockey.com (Link).
Schremp also works for a company called AG Health and supports their CBD product VedaECN.com (link).
You can follow the Rob on Twitter at @RobSchremp