The New York Islanders have peaked as a team in its current form. And they face a serious issue, thanks to the global pandemic and a frozen salary cap, but also an even bigger issue with the overpay of many, many contracts on the present roster. It's ok, though. I'm going to tell you how to fix this.
Overpaid contracts, you may say? Didn't the team just make it to the conference finals for a second year in a row? How is that bad?
Fair questions. And here's the fair answer. It's not bad at all. It's just not good. Being in 3rd or 4th place, depending on how you look at it, isn't something you aspire to. Yes, last season's unexpected bubble playoff run was fantastic. Going to a game 6 in a conference final was a very needed step forward for this organization.
But the 2021 season? I have no idea how Lou Lamoriello won GM of the Year. In case you missed Lou's moves? I'll help you out:
He traded away young defenseman Devon Toews for a pair of second round draft picks.
He made a move to acquire a scorer after the leading goal scorer had a season ending injury, giving up a first round pick to do so.
That's it, folks.
Now, if Lou brought in a goal scorer LAST fall to bolster the team for a whole season? I'd be impressed. Instead, he rolled out basically the same team that lost in 6 games, only to see them lose in 7 games. The excuse will be "We didn't have Anders Lee!" True. And if you did? You don't have Kyle Palmieri and his playoff hot streak.
Going from wining a round of playoffs before going home versus two games away from a cup is an impressive step. Going from missing by two games to missing by one game? And losing to the same team? It means you need changes.
Don't believe me? Look at the recent 2 cups in 3 years trip of the LA Kings. They had 6 different starters and a 33% turnover on Defense the year they won the first of two cups compared to the year before. The Pittsburgh Penguins followed the same plan, and did 2 cups in 2 years with 6 different starters from the year before when they lost in the payoffs.
But the Islanders have a problem. They have good players, absolutely. Mathew Barzal is stifled a little in Coach Barry Trotz's defensive minded system, but preventing a goal is the same as scoring a goal in the end run. Anders Lee grew exponentially against Washington in the 2020 playoffs as a clutch player. Ryan Pulock and Adam Pelech have become a legitimate top defensive pairing.
BUT THE CONTRACTS. HOLY SHIT.
Lou is bad at contracts. Take, for instance, his first Islander negotiation- John Tavares.
Lou offered Tavares 8 years at $11 million a year. You may say "That was the market for a scumbag," and you would be right. Allegedly the San Jose Sharks offered Tavares $13 million per.
So is it a bad contract? Ask Toronto. The vast majority of their fans started hating that contract last year, only to be confirmed with this season. And there's still 4 years to go.
Would John Tavares help this Islanders team? Absolutely. Would his salary fuck the entire team like he's doing in Toronto? Undeniably.
The same thing applies to the Artemi Panarin deal. Panarin is, in my opinion, a better player than Tavares. More speed, sneakier….and overpaid. Lou was in on that as well. And I'm not talking overpaid because he has an 8 figure annual cap hit, although that helps.
No, I mean NHL overpaid. Because the last time I checked? No team paying a guy an 8 figure salary has ever won a Stanley Cup. Not a single one. Shit, one player from Buffalo hasn't even made the playoffs for that 8 figure deal.  
Now, despite their trying, the Islanders have no players making an 8 figure salary. But they have a lot of guys punching above their weight class.
Take, for instance, Anders Lee. Lee is a 20 goal scorer. It may be 21, it may be 25, but he's a 20 goal scorer. Sure, with Tavares at center he was a 40 goal scorer, but there's no Tavares here, and I think that his playing two years now with Barzal shows Barzal is no Tavares either. It's easily arguable that Barzal makes no one better, whereas Tavares got Lee to 40 goals and Bailey to 71(!) points, totals that they will never touch again.
Anders Lee makes $7 million dollars a year to score 20 goals. Is that an overpay? Absolutely. Not even looking around the league but at their own roster? It's an overpay. Why isn't Brock Nelson being paid $7 million a year, except for the fact that he's not worth it?
If you look around the NHL, Anders Lee's stats look an awful lot like Mike Hoffman. An outlier of a goal scoring year, but a 20 goal scoring power play guy. And Hoffman? His highest cap hit ever was basically $5.2 million. That means Lee is overpaid by 1.8 million dollars, and that's just the beginning.
Another Lou contract- Brock Nelson. Islander fans may remember how soft he was before Trotz came around. They may recall his very soft 2021 playoff series vs. Tampa Bay. But they may have forgotten that he gets paid $6 million a season.
You know who else gets paid $6 million a season? Nathan McKinnon. $6.3 million, to be exact. And if I asked you "Hey, would you trade Brock Nelson straight up for Nathan McKinnon?" The only people saying they wouldn't do it are true #IslesKoolAid, or brain damaged. Yeah, Brock Nelson is overpaid by league standards.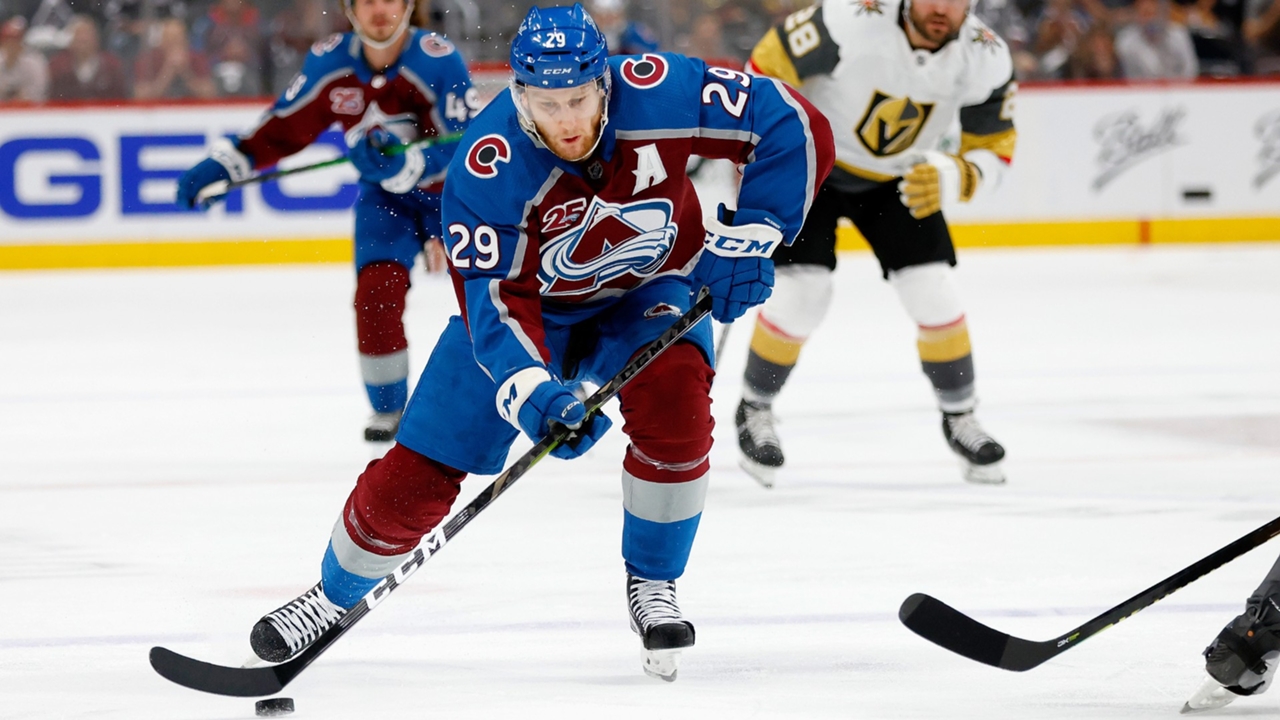 I'm not even finished.
JP Pageau. He was a 1C on the Ottawa Senators in a season where a 1C in Otawa is a 3C on a playoff team. And that's exactly what he was for the Islanders. Now, I like Pageau, but when the Islanders extended him for $5 million a year? During the COVID crisis? Knowing the cap was frozen for a few season? Bidding exclusively so no one could influence your offer?
Pageau's best season for goals was 24, and points was 43. Those bests were NOT in the same season. But you know whats funny? The Edmonton Oilers also made a COVID signing when just like the Islanders they were bidding against no one. And you know what happened?
Ryan Nugent Hopkins got paid $5.125m. RNH's best seasons for goals and points? 28 goals and 69 points. In the same season! And he followed that season with another 60 point season. 69 is 50% more than 43, and yet they're paid the same. RNH has 4 20 goal seasons, would have had a 5th in 2021 if it was 82 games, was 1 short in a season where he missed 2 games, and 2 short of 20 in a season where he missed 20 games. That's a combined 7 20 goals seasons compared to 1, and a best year that was 67% as good as the guy making virtually the same money.
"But Pageau plays defense!" Yeah, I saw that defense versus elite forwards two years in a row now, and I'm not impressed. Regular season isn't playoffs. Selke up Brayden Point, jerkoff.
"Are you going to attack Mat Barzal's contract?" you may be wondering. No, no I'm not. Mat Barzal is a guy that would be a 20-60-80 player on other teams in this league. He was on pace for 20 goals in this shortened season DESPITE having Leo Komarov as a wing. He was the Islanders best player against Tampa, and the ONLY player who elevated his game versus the champs.
But that fucking Komarov? A minimum wage player eating $3 million.
Matt Martin came off of a deal paying him $2.5 million, but took a hometown discount to stay with the Islanders. Wait, who gave a 4th line grinder with no offensive output $2.5 million? Lou Lamoriello!. And then traded for him when Lou came to the Island!!
Maybe this trend started with Garth Snow giving Josh Bailey $5 million a year to score 13 goals a year- which is his career average of 13 years and 162 goals. Or maybe it was that Casey Cizikas taking $3.4 million to score 9 goals and be a part of the highest paid 4th line in the NHL. No wonder they call it the "Identity Line." The entire line is overpaid. They all need a Martin correction to stay with this team, or else they're hurting it. Two time and soon to be three time cup champ Patrick Maroon does that exact same job with maybe better statistics for $900,000. So Cizikas is a million dollar player, statistically. And Maroon has not only Cizikas's intangibles, but the experience of 3 cups, compared to zero for CC. And CC. And MM. All overpaid.
Yes, I know Cizikas had a 20 goals season. So that makes Bailey even MORE overpaid, as he's never done that entry level top 6 achievement in 13 seasons. Bailey compares points per game to Craig Smith in Boston, who makes $3.1 million although Smith has a few 20 goals seasons under his belt as well.
Let's talk goaltenders. Seymon Varlamov is being paid $5 million. Yes, he was a Vezina finalist, but by this point if you don't realize that it's Trotz's defense first system and the incredible goalie coaching that helps these guys out, I don't know what to tell you. But ;ets talk about Varlamov's stats when he received that contract.
The Islanders signed Varlamov to a $5 million a year for 4 years deal coming off a season where his GAA 2.87 was and his save percentage was .909. Hmmm, there was an Islander goalie recently that was coming off of a season with a 2.69 GAA and a .913 save percentage and was given a 3 year deal for $3.3 million. And that same guy- with a much worse team- put up a 2.70 GAA and a .913 save percentage for…$3.6 million dollars just this last season.
Yeah, that was Thomas Greiss. Who is just about the same skill set as Varlamov. And makes $1.4 million less against the salary cap.
So, if Lee is $1.8 millon overpaid, Nelson at LEAST a million overpaid, Bailey almost $2 million overpaid, Komarov $2.2 million overpaid, Varlamov $1.4 million overpaid, well folks, that's over $8 million dollars in salary cap money that can improve the team and retain key players. Lou, by giving bad contracts and not trading away issue contracts, has created a roughly 10% inflation rate on the Islanders cap hit.
And I didn't even bring up Andrew Ladd and Thomas Hickey. Two complete waste of money deals because neither guy plays, but they eat over $5 million of the salary cap for the team while in Bridgeport.
What could the Islanders do with $8-$13 million more? Field a team that can beat Tampa Bay and win a Stanley Cup.
But that's the #IslesKoolAid "Land of If's." We have to deal with reality. And the reality is, there needs to be some changes for the Islanders to get to the next level. Want some ideas?
Vladimir Tarasenko is a very recent Stanley Sup winner. I tend to like guys that win Cups. It's the experience that the Islanders are lacking in, as they shop from teams like Ottawa and New Jersey. So to start, you can offer a Jordan Eberle- a top line offensive player until Trotz- and his $5.5 million contract to take back Tarasenko and his $7.5 million deal. Maybe St Louis even eats $1 million of that deal to facilitate it. That's a net $1 million add to the Isles cap.
Next, Detroit has said we will take salary from you if you send us defense. Hey Nick Leddy, its time to go. And we'll even throw in "veteran leadership" with Leo Komarov and the last year of his contract. Plus, Komarov is being paid less than his cap hit, which is always a plus for the team acquiring him. We can take a 3rd rd draft pick in return. That's a net -$8 million from the cap.
The Edmonton Oilers always seems to lose important games. I'd bet its because they roll out Islander castoff Mikko Koskinen as their starting goalie. The Islanders have a goalie of the future in Ilya Sorokin, and he needs to get paid. Varlamov as a $5 million backup is crazy. But $5 million as a starter with playoff experience? Here you go, Oilers. We'll take a 3rd round pick in return. That saves $4.2 million on the cap.
There's also an expansion draft. Wouldn't a team that's new LOVE some veteran leadership? Here you go Seattle- take Josh Bailey. We'll throw in that 3rd from Edmonton to ensure that taking. Savings? $5 million on the cap.
How do we replace Nick Leddy? That should be Noah Dobson. Or, you COULD play Thomas Hickey and honor the bad contract Lou gave him. But I say be creative here. First off, the Andy Greene era should be over. But if you want a veteran at minimum wage And a feel good story? Zdeno Chara. He forms half of the bottom pair, has a homecoming, the fans can cheer a hall of famer who started and maybe ends his career on the Island, and he is absolutely coming in at minimum wage. Add $800k to the cap.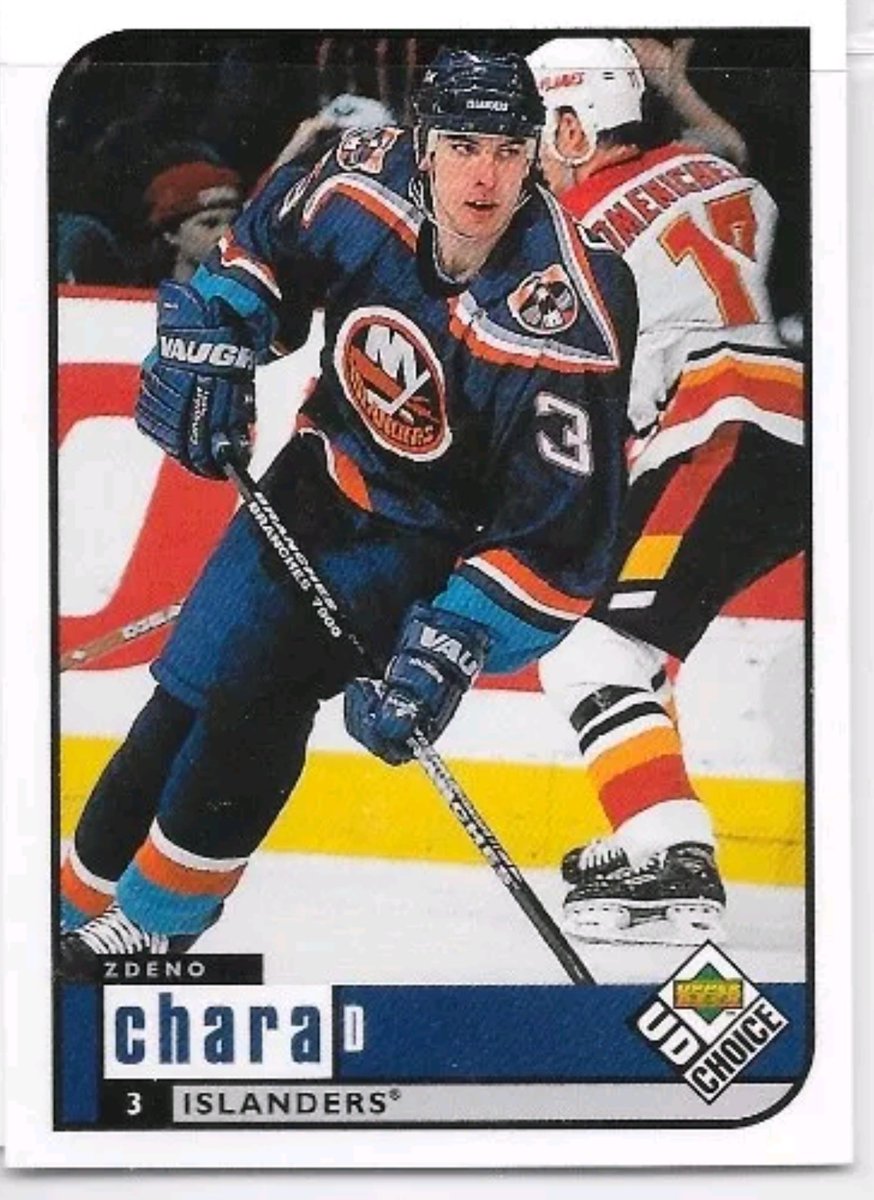 That's still only 5 defensemen on the roster, however. So I'd look to promote either Bode Wilde or Sam Bolduc as the 6, and have Chara teach them like he did in Boston with Charlie McAvoy. McAvoy seems to be pretty good, and gave Chara a gigantic hug on the handshake line when Boston beat Washington in the 2021 playoffs. That speaks volumes to his tutelage. And a rookie deal? $800K.
If you're doing the math, that leaves the Islanders $15 million to retain Kyle Palmieri, resign Pelech, Cizikas, Sorokin, and Beauvilier, and to add a backup goalie- Pekka Rinne maybe at a minimum deal? – which should be more than enough money to make that happen. Especially is Cizikas takes a Martin deal- time over money. That'd save the team $1.5 million.
Also, there's rumors that the Minnesota Wild are looking to buy out Zach Parise. If they do? A Father-Son homecoming, at a league minimum deal. Or dare to dream and add cup winner Blake Coleman to your roster in between $3.6 million per season, a 100% raise for the player.
The end result?
| | | |
| --- | --- | --- |
| Tarasenko | Barzal | Lee |
| Whalstrom | Nelson | Palmieri |
| Beauvilier | Pageau | Bellows/Parise/Coleman |
| Martin | Cizikas | Clutterbuck |
| | |
| --- | --- |
| Pelech | Pulock |
| Dobson | Mayfield |
| Chara | Bolduc/Wilde |
| | |
| --- | --- |
| Sorokin | Rinne? An $1m backup? |
What's the cap hit for this lineup? Well, that's a tough one. Lou is bad at market value. But the knowns? Line one is $21.5 million. Line 2 projects to $11m. Line 3 projects to $9-13 million. Line 4? $7 million. That's $49.5-52.5 million at forward.
Defense? The knowns and minimum deals combine to $9.5 million. Pelech getting $4-5M? $14.5 m on defense.
In goal? Sorokin should come in between $3-4 million, as he is a restricted free agent and there's no need to pay hi like a king without seeing him perform like one. And $1m for a backup makes goal AT MOST $5 million.
Total cap hit? $69 – 72 million dollars. Leaving the Islanders $9.5 -$12.5 million under the cap. And an arguably better roster. And future flexibility. And this lets Hickey's contract fade away in that season to free up another more than $2 million or make him a in season trade option on a cheap expiring contract on a defenseman, which is an asset in this league. Clutterbuck needs a pay cut as well after this season. And if Ladd goes fishing again? You add over $5 million in LTIR to chill with Boychuk's $6 million that's already there, giving the Islanders a total over $20 million of cap space to Tampa up the roster. Ovechkin, anyone?
The above is a deeper team at forward, a similar team at defense and goal, and a team that has a financial future which will be needed with all of Lou's draft pick trade aways. It adds cup winners, experience, youth, speed, and subtracts nothing. It follows the trend of teams making serious moves to get over the top. It adds guys with power play experience. It creates a top six spot for their top offensive prospect. And I can absolutely guarantee you this- no team with Josh Bailey in the top six will ever win a Stanley Cup. This lineup fixes that.
Or, you can wait for Lou to trade another good, young player to make sure you pay the same team minus one part to compete against the two time champs. More to the point, do you think that having Toews on the blueline instead of Greene gets you the same results? You know, a speedy guy who had 6 goals and 28 points with Trotz and followed with 10 points in 22 playoff games compared to Greene's last 2 playoffs combining for 5 points in 40 games?
Another guarantee- unless there's some substantive changes on this team, you're going to see the return of the same roster, only slightly diminished, and probably a second round loss versus Carolina. Or at best? A third round loss to Tampa Bay. Again. Or as we say a lot around here, more of the same.