It's impossible to be a New York Mets fan and not have heard the good news. The Wilpon family-who have been majority owners of the New York Mets since 2002 and part time owners for years before that- sold the team to billionaire investor and probably criminal Steve Cohen for a sum reported to be $2.4 billion dollars. Can you imagine buying a car and spending three years cleaning it, while the other fifteen years you spend your time shitting in that same car?
To think, back in 2002 the Wilpons said "For $400 million we can buy this team, do a horrible job managing it, have three decent seasons over 18 years, and we can sextuple our money when we sell it. During a global pandemic. While all the while we draw income from the team for ourselves, and also get ourselves a new arena paid for by the public AND get ourselves a TV channel so unpopular that no other regional area sports team wants to play on it, largely because they know we won't pay them."
We've all read about the winding down of the Wilpon Mets era. Well, the winding down of the majority of ownership. They're still 5% owners of the team, meaning they still have an over $120 million share of the organization, and will partake in 5% of profits, assumedly. Nice pay out for failing.
But this isn't meant to rehash stuff you've read about the sale or the team or anything else. Until Major League Baseball approved the sale of the Mets- and yes, the owners will approve the sale of the Mets because it makes all of their franchises more valuable because major sports teams only gain and never lose value – this is all conjecture. But I expect one thing to happen after the sale of the NY Mets: the sale of SNY.
SNY is the cable channel you can find the Mets on. And that's about it. It's one of the shittiest channels on TV, hands down. What brings me to that conclusion? Let me share with you what would happen if I watched SNY from the time I'm writing this through the next roughly 24 hours. Would you find the following programming captivating?
Amateur boxing from 9 to 11 pm
The same 30 minute long sports show from 11 pm until 2 am. One debut with 5 identical repeats.
Paid infomercial- 2:00 am to 2:30 am
Air fryer infomercial- 2:30 am to 3:00 am
Infomercial on medicine- 3:00 to 3:30 am
Different Infomercials 3:30 to 4:00 am, 4:30 to 5 am, 5 to 5:30am, 5:30 to 6 am
Condensed Mets game (they lost by 10) 6 am to 7 am
7 am to 9 am- the same 30 minute highlight show from the night before run four times in a row. Disgusting.
Four 30 minute infomercials 9 am through 11 am
Condensed Mets game (they lost by 10, but at this point it feels like 30) until noon
ANOTHER HOUR of the 30 minute sports highlight show. So far that's 12 shows of that shit in 16 hours.
1 pm- 3pm Mets Yearbook, for the 1962, 1963, 2015 and 2018 seasons. Three of those years were washouts.
3 pm to 6 pm- A Mets game.
6 to 6:30- Game recap
6:30- 7:30 Documentary on the 2015 trade deadline. They've easily shown this shit 400 times
7:30 -8:00pm. Documentary on baseball in the Dominican Republic.
8:00 to 11pm- a replay of the entire game where Wilmer Flores hits a game winning homerun after he was traded and rescinded, but before he was released a few years later.
This is some shit. Who the fuck would buy this? 6 hours of informercials? 25% of the days programming are fucking infomercials. 6 hours of the same 30 minute sports show. Another 25% of the day repeating itself.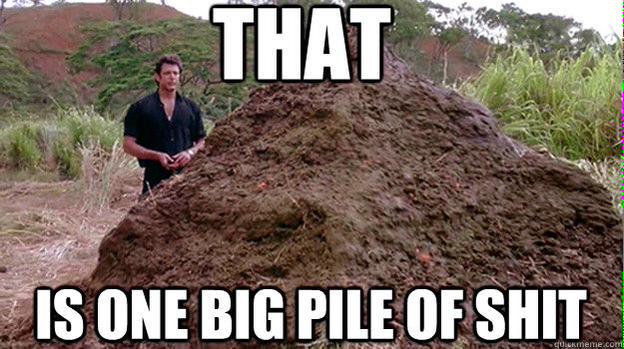 3 hours of historical shows. I'm fine with that, actually. 2 hours of replaying a beating they took at the hands of a better opponent. 3 hours of a new game, and 30 minutes of new discussion on the probable loss. 3 hours of a 5 year old game that was a turning point that the team almost didn't have. And a 30 minute documentary that I'm sure has been repeated 200 times itself.
17% of the day has new material. 25% of the day are infomercials. How is it that Cohen would have to pay for this? You'd think that the Wilpons would have to pay him for taking a pile of shit off of their hands.
And yes, of course the Wilpons are in debt on the TV channel. Allegedly those infomercials and the lack of original content bring in $150 million a year of revenues. I'd bet the largest part is from being packaged as part of a basic cable package, a thing the Mets were 20 years behind the 8 ball in doing. You'd think if you own the team and bring in $150m in revenue you'd be ok? Nah. AMNY reports that the Mets are $850 million in debt in SNY. Meaning gthat the Wilpons are bleeding money out of the TV channel.
Understand that the Mets are partial owners of SNY. So the Wilpons are dragging other people down with them. This matters. SNY is valued at a billion dollars, but has $850m in debt. Mathematically, SNY is worth $150m. Which is more than what Cohen should be paying for a money loser that's going to perpetually bleed as less and less people watch sports via a cable package and turn to the internet instead.
The Mets are unique at how late into the game they arrived for getting their own channel, and how late into the game they are at content, and how amazingly unprofitable they are at TV, but most of all, they're just fucking stupid at running a business. Why?
Compare the 26 hour SNY TV schedule with any other viewing option you have. Are you tuning into the same 30 minute talk show 5 or 10 times a day? To the point, lets look at how other local teams handle this same scenario.
The Yankees share their channel in the offseason with the Brooklyn Nets. There are multiple MSG channels for the Knicks, Rangers, Islanders, and Devils. NO LOCAL CHANNEL HAS JUST ONE PRO TEAM. You would think the Mets would say "Jets Islanders Mets fans should have a home…let's go get the hockey team with our colors for the winter and have a connection with the team we used to share a stadium with, so we're not running so many shitty infomercials!" But that would mean the Mets would have to top the $25-30 million that the Islanders get for showing up on MSG Plus 5. And when you lose money at every turn because you suck? Well, you're probably just going to lose more because you suck.
Cohen doesn't seem to mind spending money. Allegedly he spent as much on a single piece of art as the Wilpons did on the entire Mike Piazza contract. Let that sink in as to what this would mean for the Mets. So while I make it a habit of telling others how to behave professionally in order to look, you know, professional? And I get how Mets fans are so Stokholmed Syndromed to accept losing that everything I write has the impact of a genocide? Yeah, it's time to expect more. Actually, that time was back in 1988. Like SNY becoming a channel, you're late to the game for Mets fans who enjoy losing, but it doesn't mean that you're losers.
In the end, Cohen will be in negotiations for SNY. That's great, I guess. I know my cable bill will go up for it. But Cohen needs a separate negotiation first. He needs another pro team, and I have just the one for him: The New York Islanders.
The Islanders have a nice deal from MSG because the Islanders Rangers rivalry was so hot in the late 1970's and early 1980's that at that point the 25 year old channel of MSG (told you the Mets were late to the game) gave the Islanders a very rich TV deal. The Rangers owners expected the Islanders to continue being competitive, and that never happened, so the Islanders were using that TV money to prop up a team that was so underpaid that the NHL instituted a salary floor to try to guarantee a product for the fans despite the owners being terrible. Looking at you, Charles Wang. Tim Thomas was an awesome Islander…cap hit.
You do know that at one point under Wang the Islanders had a national TV deal for $13 million and a local TV deal of $25 million on a team payroll that was $43 million and claimed a $20 million loss. If you're bad at math I'll help. $38 million of TV money, $43 million of payroll. This NOT considering advertising, the Canadian TV deal, parking lot revenue, T shirt sales, hot dog sales, beer sales, and OH YEAH ticket sales. But if all those streams never existed? $38m is NOT $20m less than $43m. Oh, and then with the NHL adding $5m to the Islanders budget for being a small market team? $43m is the same as $43m. And the Islanders had phantom cap hits not being paid. If you're concerned with a Cohen organization being fined for insider trading, understand that the Islanders were 20 years ahead of the curve. And the owners got approved, even with one headed to jail.
Oh, does that Wang era and those statutes of limitations! How far we've come. There's even rumors that if the Cohen- SNY negotiations somehow fall apart, the New York Islanders are looking to buy the channel. How far they've come.
But with Cohen? He can say to the Islanders- "We make $150 million a year. You can be $50 million of that revenue. It's nearly double the MSG deal. You stop being on MSG 5 or C-SPAN. You get a home so that no channel surfer has to guess what channel the game is on every night. We get winter ratings without having 5579987 reruns of the David Wright story- which I am certain has been shown more times than we have viewers. And we can sell advertising at higher rates while having live sports, so it won't actually cost us $50 million. Plus, we look like a legitimate sports channel."
A second team a must. Lets face it, the Knicks and Rangers ARE MSG network. The Yankees have made the low rent Nets their 5 boroughs partner. The Jets and Giants are major channel properties and unbiddable as a headliner. So what's left? The orphaned franchise with the same color scheme playing 10 miles away from the newest mess that needs cleaning up.
And the Islanders absolutely need their own TV identity and home. It's a no brainer.
Cable TV is a changing climate. Thanks to the Netflix model, channels will continue to go ala carte. SNY with one sport can not be a subscription service. SNY needs the Islanders- and probably more than amateur boxing- because the 45 actual classic Mets games will not fill another winter.
And a channel maybe losing money? That may actually help Cohen. For instance, say Cohen's capital gains and taxable income is $300 million a year. But the Mets lose $300 million in that same year. Well, Cohen is effectively paying no taxes. The Mets can be a cost sink and Cohen will actually make more money from it. Also, sports teams themselves do not lose value, so even if Cohen somehow lost every dollar he has, he's still a multi-billionaire.
This idea only works if Cohen gets SNY for pennies on the dollar. I'd think assuming the Wilpon debt may be enough to get the deal done. That type of thing never happens you say? Hmm. Didn't the Islanders buy their practice rink for15% of the cost of actually building it? Yes, yes they did. Sometimes when people are desperate, you take advantage of it. The Wilpons are clearly desperate. They quibbled over keeping a $120 million stake of the Mets, which tells me $120 million means a lot to them. And it may be more than enough cash Cohen may need to buy a TV channel.