There may not have been a better set up team in recent history than the New York Knicks. Not in ownership. That guy is a fucking idiot. But in opportunity? The Knicks may be able to turn a corner, and awfully fast.
What's the genesis of such a thought? There are four, actually. In no specific order of importance:
New team President
Upcoming new Head Coach
7 first round picks in the next 4 years, including a guaranteed lottery pick
Salary cap flexibility lacking long term deals
First off, the Knicks made a move to add a team leader, which considering the results of the last few leadership groups have been nothing. Not nothing but underwhelming. No, nothing, Absolute zero. Zilch.
But we should look at the sunshine that is behind the dark clouds of this disaster of a franchise run by a micromanaging douche who walked into family money and makes maybe the most compelling argument ever that the inheritance tax is too forgiving. And if Dolan can just keep from being Dolan, there is still a silver lining.
Let's start with the new Team President, Leon Rose. Rose is a successful player agent, which is a growing trend both inside and outside of the NBA. After all, who can value players while seeing through bullshit inflation better than an agent? Especially in a time where a decrease in the NBA salary cap is expected? So Rose is clearly on board to attract names and to change a culture that looks like a train parking lot carnival, which a $4 billion franchise frankly should not resemble on any level. And a guy known working with players in a time when the cap is decreasing may be able to use his cap space asset now to acquire bad deals from winning teams in return for future assets from winning teams, or to burn off the remaining bad Knick contracts.
Luckily, Rose has a roster that has nothing but short term deal. Only one player is under contract three years from now. And their only buyout will also be burned out by then. So really when it comes to flexibility, outside of the Julius Randle contract- a guy who was almost traded- there is no major money in the Knicks near term future. And Randle may be moved next season if the Knicks are just as bad as the last two seasons.
The choice of General Manager for Rose's is crucial. Dolan has been a headline grabber for the Knicks when it comes to acquiring mostly washed up names for futures or for burnt draft picks- come on, who from the Carmelo Anthony trade with Denver do you want back? But the GM will be running the draft, and this is a team that should be building through the draft hardcore. Here's why.
Rose's GM will have two first round picks in 2020. One WILL be in the lottery. He will have two first round picks in 2021. One will PROBABLY be in the lottery. Add to it that the one from 2019 was in the lottery. That's three consecutive lottery picks. That should be a core.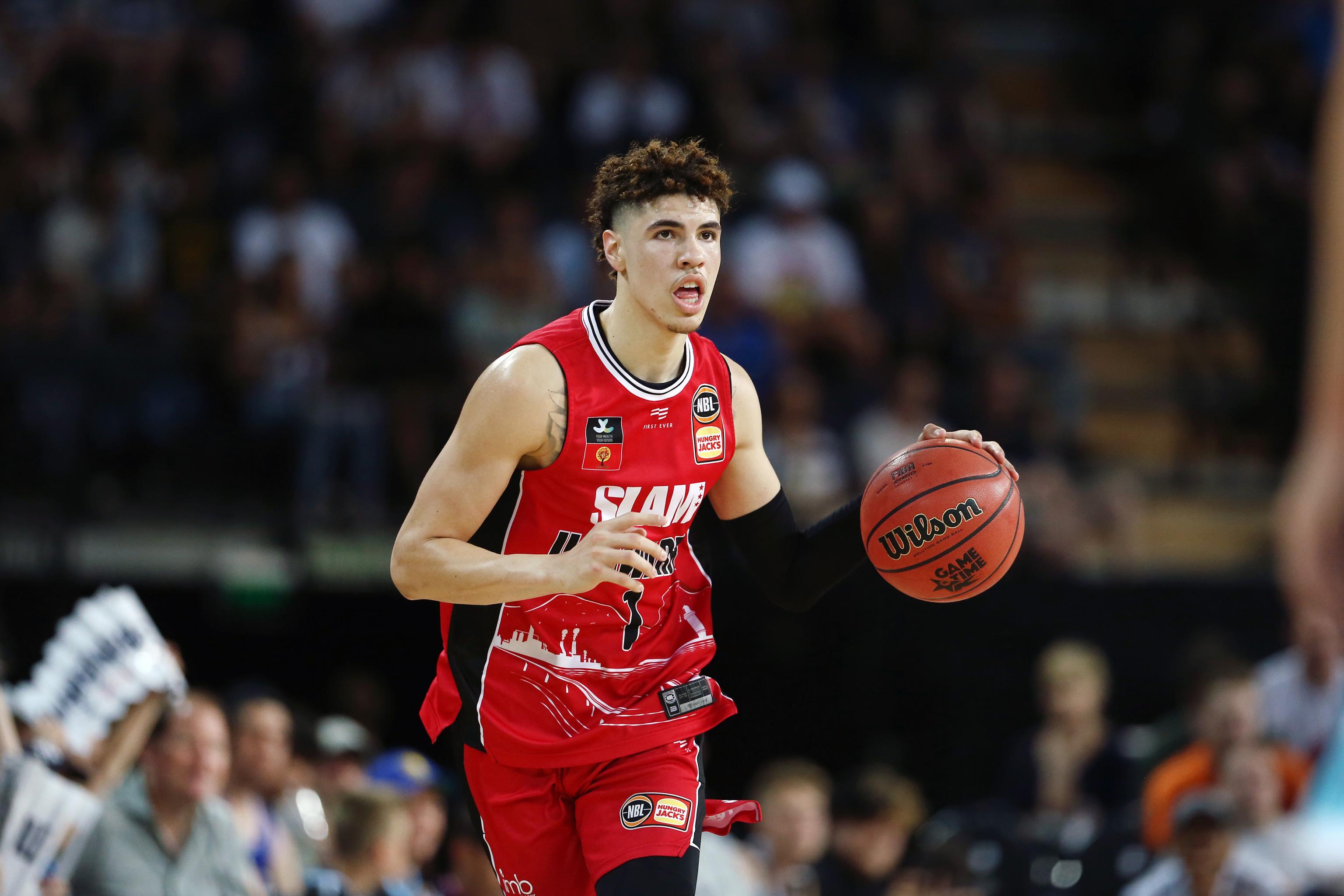 But wait, there's more. In 2022? One first round pick SO FAR. But in 2023? Two more first round picks. That is 7 first rounders in 4 years in a sport with a 12 man roster. Which gets to the next GM question or two:
Are Kevin Knox and RJ Barrett players you build a team around? Are they parts of a team you build with? Or are they trade bait for different assets?
Let's start with the veteran Knox. Much like free agent signing Alonzo Trier, Knox has taken a step back with decreased minutes in a year where he should have been playing. But Fizzdale, knowing he was coaching for his career, was absolutely going with his best odds, and not the odds of the franchise. A lot of coaches on the hot seat do that, giving the finger to the fans.
Know inarguable had a huge year over year decline in production. Also, his per minute play was stagnant. Maybe it's why you don't draft players as freshmen unless they were dominant in college, as their games are undeveloped. But that creates a different quandary- Is Kevin Knox tradable?
His stats say no. Not for a first round pick, which is the only way to salvage him. Maybe for an expiring, overblown contract with a sweetener. But one on one? Knox will get you nothing, so it's best to burn a year to blow him up as a focal point of offense, and to create a market for his game. And ideally to ensure another lottery pick in 2021.
Which brings us to Barrett. Barrett shows flashes of being a well rounded player. But the guy can't shoot a free throw. I absolutely wait a year or two on Barrett before making a decision, because contractually you can- he has the longest term contract on the team. But also? He seems to fill in what isn't going on. If he developes a free throw and a 30+% three point shot? He could be a swing piece at shooting guard and small forward that would be worth 36 minutes a night, at a fair price.
But today? Barrett looks like a part, not a whole.
Maybe the biggest deal for the Knicks is a new head coach. You need a coach that will be able to develop but also manage pro egos. I wrote about such here but be sure that you can not underestimate the importance of who the next head coach is. I am happy that David Blatt is in the organization, because in his head coaching career he has been nothing but a winner. Ideally he has input in finding the next Blatt. And let's not forget it was Blatt who ended the Cav's franchise titleless streak, not the other guy they fired after.
The takeaway? This will be the best chance for the Knicks to make moves for the next decade. They will need to draft very well in 2020. They will need to consider moving their bad deals in the same year. They can maybe pull off two 1st round picks 4 years in a row with a Randle trade. That along with cap flexibility would be absolute firepower.
They also maybe have to consider changing coaches two years from now, from a developmental coach to a pro coach. Or maybe they find a guy that can do both. No matter how it breaks down, the Knicks are entering a crucial time in the next few weeks, one that will define this franchise for the next decade. Which can either make the Knicks super interesting, or save the Knicks fans plenty of time from having to watch horrible basketball games.