When Steve Cohen dropped a mere bag of shells to buy the New York Mets, everyone knew that the team he was inheriting was being mismanaged on just about every level possible. The prospect pool was hardly that, the pro talent was inconsistent, he was saddled with a trade where the Mets top prospect was moved for an average closer and a $25 million contract with 2 years left on it. The manager was hired because he was sitting around after the guy that was really hired was just a dirty cheater who somehow twice disappointed the Mets organization.
And Cohen stepped in to the organization and…continued to make bad decisions. Cohen wanted a head of the organization. Somehow, he fell flat in hiring anyone for that gig. Instead, Sandy Alderson was brought back to right the ship. That's understandable, as Cohen knew Sandy from his time as a partial owner of the Mets and needed someone he trusted. Sandy immediately hired Jared Porter. The Jared Porter decision was a good move, until it was discovered that years ago Porter sent too many text messages to someone. Man they should hang that guy, because girls never do shit like that ever. Clearly this guy that's good at his job should never work again because he sent a girl a text and she wasn't happy.
The Mets promoted Zack Scott to interim GM, a spot that he's held on to for an awful long time as an interim. Scott's biggest contributions as interim GM so far was the firing of the hitting coach, only to watch Mets bats seemingly get WORSE after Chili Davis was let go, and for drafting Kumar Rocker – a potential first overall pitcher – then selecting undervalued picks after that, then to ultimately NOT sign Kumar, thus ruining the entire 2021 MLB draft. What an amazing asshole!
Then there was the whole Francisco Lindor trade. The new owner wanted to make a splash and show how serious he is in creating a winner. So what does he do? Go out and take advantage of a small market team that did not want to pay their big player big money. And the cost? Two basic players. While Amed Rosario is playing well for Cleveland, Andres Giminez isn't hitting his weight. Which really makes it a steal for the Mets as former All Star Lindor is hitting…224 as I write this? WHAT? And making $21 million dollars a year? And was a $13 million raise for next year? And signed for 9 more years after that at $34 million a season? After coming off a career worst year? HOLY SHIT. I get Cohen is into investments, but he's also into risk management. That's a gigantic risk, and so far? No reward at all.
You'd think that's enough fucking up for one season, right? Nah, it gets worse. The Chicago Cubs have a fire sale and send off their 2016 World Series Champion team heroes. The make Javier Baez, Kris Bryant, and Anthony Rizzo available. The Mets were flirting with a Bryant deal all off season, so of course at the deadline the Mets get….Baez.
Bryant ended up with the San Francisco Giants. The Giants sent a top pitching prospect and a below average hitting prospect to the Cubs. Rizzo ended up with the Yankees for a not good pitching prospect and a average hitting prospect that's not even in A ball.
And Baez? The Mets traded Pete Crow Armstrong. Armstrong was hitting over .400 in A ball, and is considered by anyone that watches baseball a future gold glove center fielder.
As of this writing, Baz is hittieng .220 with the Mets, while flashing the lack of power one would expect to happen when a player leaves Wrigley Field and their high school distanced walls. Oh, I also fully expect the Mets to offer him $20+ million a year to retain such services, as Baez is buddies with Lindor.
Mets fans are screaming that Jacob DeGrom is underpaid and deserves a new contract. This would be yet ANOTHER mistake that the team can avoid making. While it is without a doubt that DeGrom is among the best pitchers in baseball, let me share some 2021 math:
Gerrit Cole: $1.57 million per start, 12 wins. The cost per start will go down and the wins will go up as the season goes on.
Jacob DeGrom: $2.33 million per start, 7 wins, season over.
Based on statistical analysis, which would you prefer? Especially considering DeGrom is 2 years older, was ALREADY given a $10 million raise over last season, and his arm seems to have fallen off in 2021. And has $100 million left on his deal if he doesn't opt out, which he will not because said arm is falling off.
Am I out of mistakes? Of course not. The Mets will try to bring Noah Syndergaard back to pitch this season. But why? Will THAT be the push that gets them to the playoffs? I get why Noah would want to be back, he's in a contract year. And he pissed it up. If he had guts, he would do the same as Marcus Stroman and take a one year deal.
More mistakes? Sure. Signing Michael Conforto is a mistake waiting to happen. Remember Bret Saberhagen? He had that shitty batting cage in West Babylon before his wife divorced him and stole his money. Point is, Saberhagen was good every other year. Sound familiar?
Conforto has that lack of consistency, AND he has Scott Boras as his agent. Boras will cherry pick stats and try to make Conforto a $20 million a year player. For reference purposes? His best full season slash line is 33/92/279. The problem is those numbers are from different seasons. What's not from different seasons is his averaging a strike out a game. His 162 game average is 28/83/254/154 strike outs. Sounds more like Jay Bruce than Mike Trout. Hmm…. There is an upcoming Met UFA whose 162 slashline is 28/87/262. So if Mets fans think Conforto is worth $20 million a year, then so is Javier Baez, who also plays gold glove defense. And Baez is a year younger than Conforto.
What about signing a same aged as Conforto player whose career slash line is 31/91/279? Looking at you, Kris Bryant.
And as if they knew I was in the middle of writing how awful the Mets have been this season, the franchise star decided that Sunday was a good day to piss on the fans, bringing other first year Mets along for the ride. I don't think people even realize that the ten year deal Lindor signed starts NEXT season. What a horrible, thoughtless introduction. This will end like an ARod trade, except ARod was actually hitting when Texas sent him to New York.
Well, the Mets must have done SOMETHING right, right?
Sure. They resisted calls from other teams to trade Francisco Alvarez, Bret Batty, and Matt Allen. I'd add Rony Mauricio to this list, but the guy they signed to a decade long contract at $34 million a season blocks his path to the majors at short, because a $34 million contract is untradeable for at least 5 more years. Alvarez is looking like he may be a special player. Batty is looking like a solid 3B with power. Allen looks like he'll be in the rotation in 2023. And Mauricio needs to be traded before he starts looking like shit.
But even the successes have a moose shit lining. The Mets A, AA and AAA teams all have losing records despite whomever their prospects are. And that's with the Mets signing a lot of former major league players to add to triple A. Triple A prospects are beating the shit out of MLB retreads. That's not a good sign for the future, but it's also an indicator of how to proceed. More on that soon.
What else have the Mets done well? Fortify their bench. Historically with the Wilpons, any single injury ruined a season. The Mets suffered 300000 injuries by August 1, and were still in first place. Largely because for the first time in recent memory, the Mets were staffed with a bench that were starters for other teams very recently. Jonathan Villar has more home runs than most Mets regulars. Kevin Pillar is putting up all time power numbers per at bat at this stage in his career. Brandon Drury may have found a career as a pinch hitter by accident at a young age, like a slim Rusty Staub. The rest of the bench? Wilponish.
What else? The Cohen Mets addressed the bullpen. In a horrible way. After this season they will have a chance to rebuild it, as they ride out the Dylan Betances and Jeryus Familia deals. That is key, and a door opener.
Why? Because now we get to the part about how to fix this. This is absolutely fixable, and quickly. But for fans, it will be painful. Which Mets fans should be used to at this point. The Mets need a fast rebuild.
But who to rebuild? Zack Scott? I'm ok with him doing math somewhere in the organization. But not as GM. So who? Honestly, I'd chose me as the new GM. While my lack of experience would seem a negative, the last 3 Mets GM's have zero experience as well. But I have played baseball before, yet I would not instruct a catcher on how to catch unlike the last owners. And I'm not sure how many have my background in economics. A cost benefit analysis of players would be useful, as would comps to other players to make decisions on other investments in time, money, and strikeouts. Plus, bargain shopping can actually be smart.
But only a Wilpon would hire a GM for New York that has no experience in order to save a few bucks. No, if Cohen is smart, he will start with a known commodity. He will offer a boatload of cash to former Boston and Chicago older wunderkind Theo Epstein. Epstein says he wants part ownership of whatever team he works with. That's a bad call. You can't truly fire an owner. But you can pay a guy enough to buy ownership into a different team when he abandons the team he's presently with- see Theo in Boston, Chicago.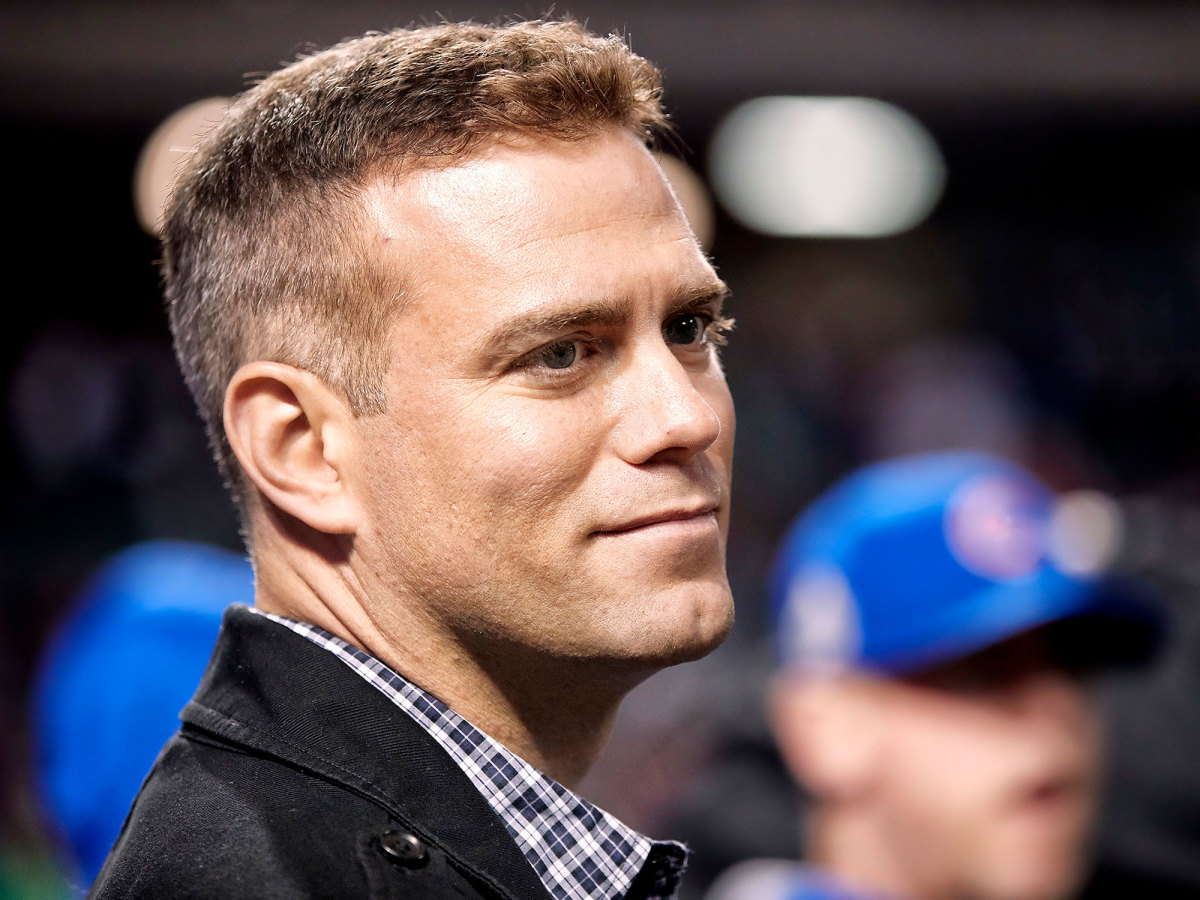 Epstein can hire me, which would be smart. Or he can be smarter and hire Brian Cashman. Cashman is in the last year of a $25 million deal, and is totally used to the New York environment. If anyone thinks that is not a factor, you are not from New York. If you are looking to find ways to avoid the salary cap tax, you can spend on everything that isn't salary cap. A GM buyout with the Yankees is a start. Then a Cashman contract at $30 million a year is another start. Jeff Luhnow looks like a good add to the staff as well. He did his time. Isn't forgiveness a thing anymore?
What next? Scouts. Triple the current amount. The Wilpons failed at a prime opportunity to steal the Braves scouting staff. I think it's a fair assessment to say that the Braves scouts have run circles around the Mets scouts for the last 30 years. The Wilpons should have brought every one of them in. Fail.
Next up? Coaches. In the age of consultants. I'd allow every player to hire a personal batting or pitching coach as a consultant. What is a batting coach? Or a pitching coach? A guy that is supposed to fix EVERY pitcher or hitter? That's an impossible task. Why not have each payer have a personal coach, supervised by a pitching manager and a hitting manager that reports to the team manager?
Oh, that guy? Luis Rojas needs to go back to the minors for seasoning. In the meantime, the Mets need a legitimate manager. See how Tony LaRussa has made the White Sox winners? No, I'm not saying bring Terry Collins back as a manager. Bad call. But maybe Mets legend Davey Johnson? What's old is new again, or at least until its proven ancient. Speaking of, how is Tony LaRussa doing with the White Sox today? Johnson's winning record speaks for itself, unlike Luis Rojas, who may be the manager of the future, but in fairness, his decision making sucks rhino assholes right now.
I'm not saying that Davey Johnson is the perfect candidate. I'm just saying, name a better one. And yes, I would accept Wally Backman.
Also, the Mets needs to make some trades. For next season, the Mets need a real outfield. Bryant in right, Brandon Nimmo in left, and whomever Dominic Smith can bring in return to staff center field would be a good start. Nimmo gets on base. That matters. Bryant has 5 years left in his career. Probably 4, but you give that last year as a draw, and you can play him at 3 positions. But center field? George Springer was the draw last year. What a welcome pass. Peter Crow Armstrong would have been an interesting experiment. However, trades can always fill a hole.
More deals? Starting pitching. Syndergaard should be back as a Met on a very team friendly deal. Honestly $10 million on a one year deal should be enough to say welcome back, but agents will assuage him to find more money.  If that money is $20 million? See you later. The Mets still have Carlos Carasco and Taijuan Walker under contract, as well as DeGrom. Stroman seems to be doing OK in NY and may want to stay here. He's been the best pitcher on the Mets this season, and thats saying something. He's also a guy that you don't overpay for. Clearly there needs to be a move to be like the Dodgers and add 3 1A pitchers. So outside of DeGrom, everyone is tradable for upgrades or tradable to fill holes like bullpen and free up money for unrestricted free agents. Shit, ever restricted free agents. What are we giving up? Draft picks that will likely get fucked up?
Also, the Mets need more scouts. I know I already said it, but that's how much they need quality scouts.
Honestly, as presently managed and performing, I expect the 2022 Mets to be an 80 win team. That's not the worst thing ever. Unless you want to win now. And now is today. They can't win today. However, the Mets are fixable. They can be a 90 win team easily. Why? Because money can fix a lot, especially when it's spent in smart ways. It can happen overnight, because with will and with smarts, lots can happen overnight.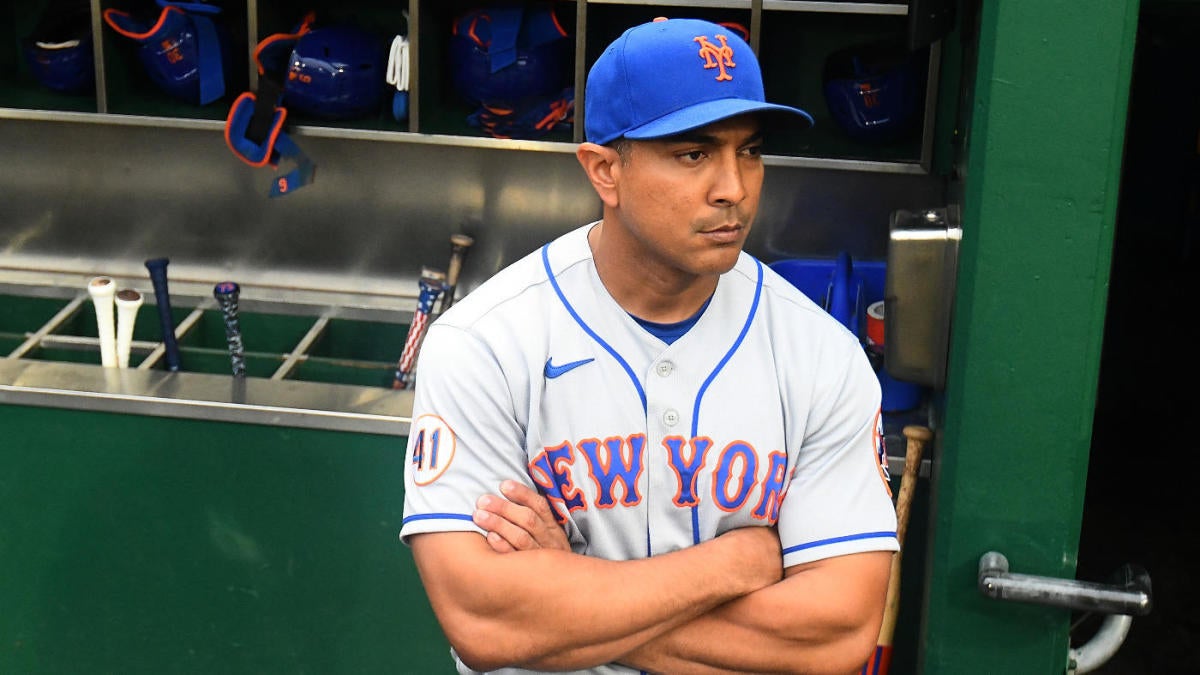 But you need clarity in a process and a culture, and right now, the Mets have none of that shit. Nightly, Rojas looks like he's overwhelmed. There's a saying that someone plays chess while you play checkers. Rojas? He's licking the checkers. But in the next 13 months, Cohen can change much of this. He can have process and culture. I would help bring both, but ideally someone more experienced than myself will bring New York some deserving winning experience. Lovable losers are indeed lovable, but at the end of the day, it skews fans expectations to always think that losing is acceptable. It's not. You want to piss away your money for 100 years before the next World Series title? Fuck you. Grow up. Until that happens, the Mets can get away with a lot that looks like right now. Demand better fans. Demand better, Owner. Until then? It's just more of the same.