This is the story of the 2021 New York Islanders hockey season. And maybe the 2024 Islanders season. And possibly the 2027 Islanders season.
The 2021 New York Islanders season on the surface was an excellent run. With a shortened regular season, we won't spend too much time discussing the day by day or month by month progress of the team. That was not the goal of the Islanders. They were built for the postseason. Rather, we will explore two aspects of the regular season that helped shape the Islanders postseason, and will help shape both the near and distant future.
I'm sure you can predict that one event for consideration would be the Anders Lee injury. Lee's torn ACL was a giant setback for a team that struggles greatly with offense- especially the powerplay, which is the most important aspects to Lee's game.. This setback also hurt Matt Barzal as not only did he lose a twenty goal scoring wing, but that wing was immediately replaced with a two goal scoring wing. The decision to play Leo Komarov on the first line of the New York Islanders is absolutely the biggest NHL mystery of the 2021 regular season or postseason.
The next aspect of the regular season I wanted to discuss were the trade deadline acquisitions. Adding Kyle Palmieri, Travis Zajac, and Brayden Coburn was the equivalent of adding Kyle Palmieri. Palmieri was the only player of those three to make any significant impact due to having two excellent playoff rounds. You can point to Zajac preventing a goal during the playoffs as maybe something worthwhile as well, but ultimately in acquiring Zajac and convincing the New Jersey Devils to retain salary on both players, the cost to the Islanders was a first round pick – something they have not had a lot of in the last two years. More on this later.
The main focus of an Islander retrospective needs to be on the postseason. The series against the Pittsburgh Penguins it was fantastic. It was enjoyable, it was exciting, and if Pittsburgh had competent goaltending they might have won that series. When Josh Bailey is lighting you up for goals you know you've got goalie issues. Personally, I did not expect Pittsburgh to win that series and made it known to everyone I could that the Islanders would win that series in six games. If only there was sports betting in New York…
The Boston series was a bit tougher for me to predict as I didn't see much of Boston during the regular season except against the Islanders. After watching two games of the series I was fully confident that the Islanders would win because Boston is a one line team, even with the addition of Taylor hall. Boston's time is clearly fading away. Their title was a decade ago. Getting rid of Zdeno Chara was just one of the many required dismantling moves that the team will need to make in order to stay competitive. Boston has to rebuild their forward ranks as even with Hall they had no effective line after the first one.
the Islanders returned to the Eastern Conference finals, site of last years single handed dismantling and manhandling by Victor Hedman. And to make it worse, this time Tampa would have the services of Steven Stamkos, who had missed last year's playoffs against the Islanders due to injury.
Was this series closer than last year's series? Yes. absolutely. Did the Islanders perform marginally better than they did last year? Yes, as they played in seven games this year instead of 6. But there was something about the way that series ended that left a bad taste in my mouth. That being the final 16 goals of the series, 13 of which were scored by Tampa. That is an overwhelmingly oppressive statistic.
Shockingly the Islanders were two and two in that span, as the first two of those 16 came after the Islanders built a three goal lead in game 4, ad needed an amazing play at the end of the game to keep Tampa from hitting virtually empty net. This was followed by the worst playoff loss in franchise history in Game 5. The Islanders needed overtime to win Game 6, only to be shut out for a second time in a 5 days in a game seven defeat off of a power play goal, except the team with the power play didn't score the goal. This is nothing new to any Islander fan that watched that series. They knew that the Islanders were the underdogs just like they were in the first two rounds, but it's something entirely different to be the underdogs against the Champions.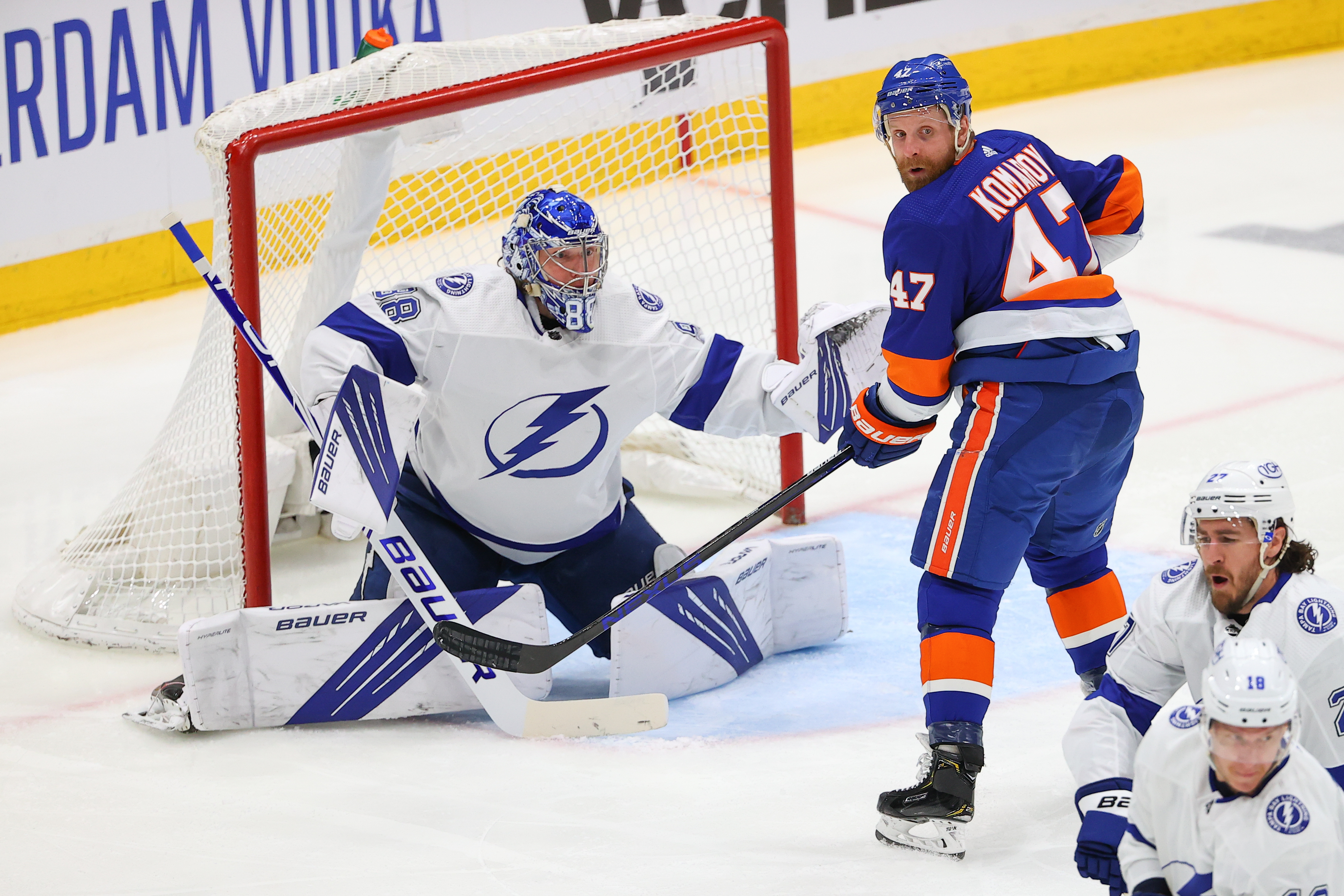 Against the Tampa Bay Lightning, the Islanders saw a multitude of players stepping up on different nights to be heroes. And that's kind of a problem. When a team is relying on Scott Mayfield for game tying goals and Matt Martin for game winning goals? There's a failure in the execution of your top six forwards. I do understand that Tampa Bay has a perennial Norris trophy candidate on defense and a former Norris trophy candidate on defense as well as an up and coming young defenseman who is already very good making up half of their blue line, but not everyone on the Islanders is guarded by a Norris trophy defenseman.
Take, for instance, Islanders forward JG Pageau. Pageau is the Islanders third line center but just a season ago he was the Ottawa Senators first line center. Pageau was not often facing Norris trophy winning defenseman, even though Pageau has in done such in the past as a 1C.  Pageau had zero goals against Tampa Bay.
Kyle Palmieri also did nothing offensively against Tampa Bay in either goals or assists despite two strong postseason series against Pittsburgh and Boston. Travis Zajac did nothing in any scoring category at all against Tampa unless you count plus minus as a scoring category, to which he was minus 3. Those three players we're not facing Norris trophy defenseman and yet they did nothing. if you want people to step up and be heroes from unusual places, a good place to look would be from guys you acquired in trades who were top line players on other teams. And also, Travis Zajac.
Why does this matter? Because in acquiring both Pageau and Palmieri the Islanders gave up multiple draft picks. Three picks for Pageau, and 2 picks and 2 prospects for Palmieri. And while it's true that the Islanders went to the conference finals in both of those seasons, if one scans the Islanders roster and looks at the ages of the players in the top six they threw out against Tampa Bay, you'll notice that when the next time this team takes ice only two of their top 6 is on the right side of 30. Speaking of a top 6, let's address that now.
The Islanders first line of Mat Barzal, Jordan Eberle and Leo Komarov combined for four goals. Three of those goals came off the stick of Barzal, and zero of those goals came off of the stick of Leo Komarov. This begs to ask the question "How is a player who only has two goals in 60 career playoff games on the first line of a team that you expect to win the Stanley Cup?"
There is no good answer to that question. A better question would be "Say there was a player you could have rotated in to that spot who was one of your leaders in power play production during the regular season. Would you do it at the expense of the guy that doesn't score?" The reality is that there was a better option, but the stubbornness of a defense first coach who refused to consider that option on any meaningful level ultimately diminished the production of every other player on that first line.
Now am I saying fire Barry Trotz? Not at all. Without Trotz this team doesn't make the playoffs, nevertheless the Eastern Conference finals. But can you question Trotz and his decision making process? 100% absolutely yes. Trotz even gave us evidence of his thinking when he pulled Semyon Varlamov out of goal against Pittsburgh to let NHL rookie but very experienced goaltender Ilya Sorokin take over goaltending duties. All Sorokin did was win every game he played against Pittsburgh, to be mothballed after one bad game versus Boston. Who scored by the second shot of every game in which they faced Varlamov.
Let's look at that second line. The production of Josh Bailey, Anthony Beauvillier and Brock Nelson combined equaled the output of Matthew Barzal by himself. While I'm not expecting much production from a fourth line I won't forget that Matt Martin had the game winning goal in game 4, and that in seven games line 4 scored one less goal than lines two and three combined. I guess line 4 didn't face elite defenders. Oh, they did?
By the way, isn't the second line of a conference finals team supposed to be excellent? Yep. Wouldn't you expect any team going to the conference finals to at least have two lines? We certainly know Tampa had two lines because after the Islanders finally stopped the first line from scoring in every game of the series, a different line scored. That Brayden Point's individual output on Tampa was more than half of the Islanders team output in goals is a pressing issue.
Not to beleaguer the playoffs any more than I have to but I do want to come up with one final point regarding the 2021 season and end of the Islanders playoff run. Could the Islanders have beaten Tampa Bay? A fair question. The Islanders had a dominant game one in Tampa, the Islanders lost game three by a goal, and the Islanders lost game 7 by a goal.
Of course the Islanders also won game one by a goal, game four by a goal, and game 6 by a goal in overtime. Also game four will be remembered for the Islanders almost completely blowing a three goal lead without a superhuman play by Ryan Pollack. If Tampa scores in that game 4 at that point in time I would bet my house at the Islanders lose in overtime. There would just be too much momentum after coming back from such a huge deficit.
So when we come back to the question could the Islanders have beaten Tampa Bay , my answer is in two parts. One part is an old theory that I have that is still 100% right to this day , and the other one is a theory I developed about seven games ago in the Islander season. The first theory- that a team with Josh Bailey in your top 6 will never go to a Stanley Cup finals- is now both 100% correct and on a 13 year "Dan is right" streak.
The second part of that answer is this- if Leo Komarov is your answer to replacing Anders Lee at wing, you will never make it to a Stanley Cup final. That was the theory I developed with the intense research f watching Komarov play 19 games on the first line in the playoffs and never score a goal. Which was predictable, because last year we watched him play 17 playoff games on a third line and only score one goal against weaker defensive competition. So if you factor in Komarov competing against better defenseman that one would become zero. In Komarov's Islander career he has two playoff goals in 44 games, going one, one, 0 for those three entire post seasons. 1,1,0. Komarov's new nickname? Binary.
The next part in this retrospective is the what's next section. The 2021 Islanders already have a glimpse of what's next thanks to the 2020 Islanders. After the 2020 game 6 loss to Tampa in the conference finals, the Islanders had to part way with Devon Toews from their defense and also were gifted with the injury retirement of Johnny Boychuk just to hold the remaining players together.
The Islanders face a steeper cliff this offseason. The Islanders have eight players who need new contracts. Some of these eight players are clearly replaceable, such as Travis Zajac, Michael Dal Calle or Andy Greene. Even if all those are ejected from the team? That's not much of a savings as those players weren't making that much money.
Then there comes the hard questions. Casey Cizikas is a UFA. Kyle Palmieri is a UFA. Both were key in this Islanders run until they ran into Tampa Bay. The question you have to ask is "are these players worth the money- which for both of them will be north of $4 million per year- to come back and if facing Tampa Bay in the playoffs do absolutely nothing again?"
On this question I would say one of those players is definitely worth keeping and that would be Kyle Palmieri. No offense to Casey Cizikas. He has been a lifelong Islander, an extra hard player, a guy with a tainted back story who came here kept his head down and worked hard to make himself rich. And if he wants one last contract making big money in his career? God bless him. Let him go and play 60 games out of 82 for some other team for $4 million . And if whoever that team is shows up in a conference finals, understand that Cizikas will not score a goal, as he has no goals in 13 conference finals games. He only scores about 9 per regular season anyway.
I'd rather see a Blake Coleman take a spot on this team- a guy w cup experience, a gritty game, 20 goals seasons, and did I mention the very recent cup experience? Remember how vast the changes were to the Islanders culture with the acquisition of Stanley Cup winners Nick Leddy and Johnny Boychuk?
The next two players that are restricted free agents are must sign players. Why? Because they are under 30 and the team still has some control on what they get paid and how long their contracts are. This means that they can be had on some level of a discount compared to being on the open market. Anthony Beauvilier and Adam Pelech our players that are key to the Islanders future. They're young, there is still a level of control over them, and frankly the team is barren of prospects, which gets to the next point in the what's next section- which players to protect in the expansion draft.
Personally? If you're making more than $3 million for the Islanders and if you're over 30 you would be exposed in the expansion draft. The only player in that criteria I would even consider keeping is Anders Lee. Lee is the team captain and he is a productive player, but he's also coming off of a major injury and isn't getting younger. Also it's the type of injury that could make you slower, and Lee's game was already pretty slow. In short, if Lee was exposed, would anyone even take him for $7 million a year for the next half decade?
Ideally the Islanders would negotiate a trade with Seattle in which they would send a predetermined player to Seattle for salary cap relief and maybe add an additional asset of a third round graph pick, or even a second round draft pick. Why? Because lately the Islanders have showed no regard for draft picks. They are absolutely a win now team , as our discussion of 67% of the top two lines are players 30 and over. And that trade away the future for the now problem? That problem will fully reveal itself fully when in two years Brock Nelson, Andres Lee, and whatever is left from these 30 year olds are slower and there's nothing immediately there to replace them. GM Lou Lamiorello is already on that path, and it seems can not be stopped despite common sense, so why not go all in?
One thing I kept hearing during these playoffs is that Tampa Bay was cheating on the salary cap. Did Tampa cheat the cap? No. They exploited a rule that let them accumulate a $99 million dollar payroll. Another team that also took advantage of that rule for almost $10 million dollars? The New York Islanders. If you think Tampa cheated the cap, then so did the Islanders. Some say that if you ain't cheatin, you ain't trying. I'm OK with that.
Barry Trotz is on record saying that this team was special, and will look different next year. You have to expect that based on the expansion draft, the frozen salary cap, and the inevitable decline of aging players or injured players. However, let's talk about how Tampa Bay handled that exact same situation very recently.
A Tampa Bay Sidestory in How to Create Success
In the 2003-04 season, Tampa Bay's young forwards Vincent Lecavlier, Brad Richards, Martin St Louis and defenseman Dan Boyle led Tampa to their first cup. After a lockout and a few unsuccessful playoff runs, Tampa traded away Richards. The team did not play well and ended up drafting 1st overall in 2008. While Islanders fans cheered over Josh Bailey, Tampa Bay was taking Steven Stamkos. They traded away Boyle after finishing year one of a deal he had signed for 6 years. The reward for that trade? Drafting Victor Hedman.
As the Lightning improved as a team? They made a move that was brilliant- the bought out the contract of Vincent Lecavilier. Not because of his play, but because his cap hit of over $7 million a year until 2020 would hurt the team's development at that time.
When St. Louis demanded a trade to the Rangers, Tampa took back Ryan Callahan and gave him a healthy contract extension. Tampa Bay returned to the Stanley Cup finals that season. And when Callahan started to deteriorate, traded him to Ottawa for almost $3 million of cap savings.
Tampa traded starting goalie Ben Bishop for cap concerns, replacing him with 2012 first round pick Andrei Vasilevskiy for a much smaller paycheck and a return in talent. They ignored a 2015 trade request from top offensive prospect Jonathan Drouin, but complied in 2017 after he proved his value in the NHL. The return? Montreal Canadiens top defensive prospect Mikhail Sergachev.
When 2011 2nd round pick Nikita Kucherov had a breakout season? The Lightning took his breakout linemate Vladilav Namestnikov and traded him to the New York Rangers for Ryan McDonough.
In short, back in 2014, Tampa came off a few seasons of successful playoff advancements including a Stanley Cup championship, and their management looked at their asked themselves "can they do it again?" And the front office looked at that team and said no. The result?
A 2019 Presidents Trophy, a 2020 Stanley Cup championship, and a 2021 Championship defense. And the willingness to trade any player at any time to any place for pretty much hopeful returns, as no player is bigger than the team.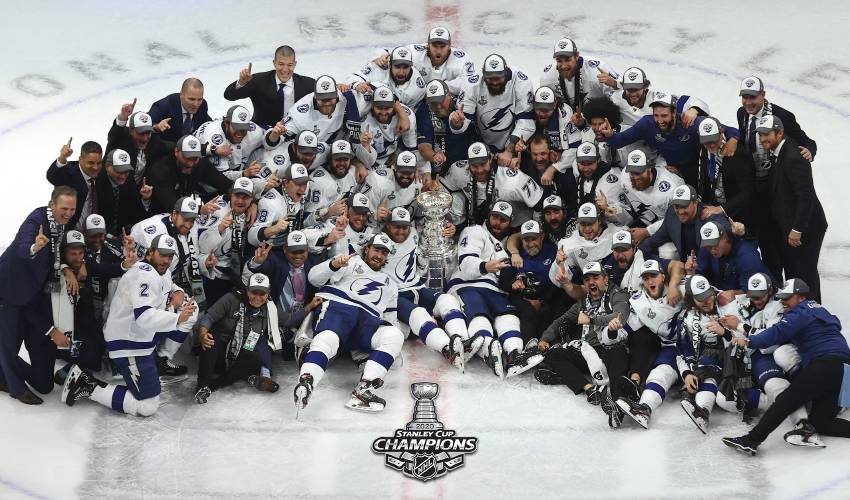 Even in building this 2021 team, Tampa Bay acquired players to put on that injured reserve to exceed the salary cap. On purpose! And what are those teams demand for you taking millions of actual dollars away from their ownerships during a pandemic? They demanded that you also take their draft picks. So when acquiring $4 million of cap spacee from Ottawa, Tampa Bay also acquired the second round draft pick from Ottawa for that service, meaning Tampa Bay will be drafting somewhere in the twice somewhere in the between 30 and 35 in the upcoming NHL draft. Or maybe bunching those two picks to move up into the top 20 in the NHL draft.
As an Islander fan, I'd like to see the misery of John Tavares suffering as he makes $11 million a year in Toronto. The thing I love to pick on is at Toronto has invested over $40 million of salary cap space more than 50% of the salary cap goes to four players. Toronto uses that for four forwards all of which are talented scorers. I had this theory that bas based on Toronto, which was that you cannot invest half your cap in four players and expect to be a championship team.
Which it was why to my surprise it was to my surprise that Tampa has about 50% of the salary cap invested in four players. The goalie Vasilevsky, maybe the best goalie in the world, Victor Hedman – one of the best defensive players in the world , Steven Stamkos- a team leader and who's been there from the lows to highs, and Nikita Kucherov, whose 9.5 million this year was hidden under the injury clause of the salary cap to allow attempt to create the first 9.5 of the 18 million or so dollars they violated cap space with. So I guess Toronto's mistake wasn't paying for guys half a cap it was paying one position half a cap.
What do I share this story? Because if the Islanders do not break into champions next season, it would be time to sell high on your "core" players, and to redefine what the core is. You make the core players Pelech, Pulock, Barzal, Beauvillier, Sorokin. You give legitimate auditions to Bellows, Wahlstrom and Dobsons . Auditions like actual time on ice playing. You try out the kids you have in your system like Bolduc, Wilde, Jenkins, to see what you have. If you're not willing to do that? Then you trade those players to fill immediate and long term needs.
If you don't sell high? Look at the shitshow that happened in Chicago. Or the shitshow that happened in Los Angeles. Or the shitshow happening in Pittsburgh. With good management, good scouting, good drafting, good trading, and good coaching? It seems that the Tampa way is the way to not get bogged down in the past at the expense of the future. And different than the Oiler way, where players get paid AFTER they achieve something.
My foil on Twitter is a man that #IslesREealsits call Kool-Aid Rob. KAR will throw his remote control into a wall over a lost game, and maybe even a lost faceoff. To me, that is a respectable fan. But recently KAR said "This season is over. We don't have to worry about the roster again until October." For a guy that loves hockey so much? That is a horrible take. Do fans influence a team managements decisions? I would argue yes. Remember all the clamoring for Miroslav Satan to play with Alexei Yashin? Remember the calls for the Islanders to acquire Michael Peca after his personal strike against Buffalo? I love that when fans clamored for Thomas Vanek, they got Thomas Vanek. Thankfully Vanek isn't good at betting and turned down 49 million guaranteed dollars when that contract was offered in 2015, because it would have run out last Friday.
But I don't blame KAR for his view. His view is issue I call the mistake of the fan that has never seen success. The fan that has to root for individuals because the team was so bad. I was there back in the day for Mariuz Czerkawski dropping 35 goals playing with Ted Donato and Mats Lindrgren, so I get it. Sometimes fans like individual players so much that they can't bear to see them traded.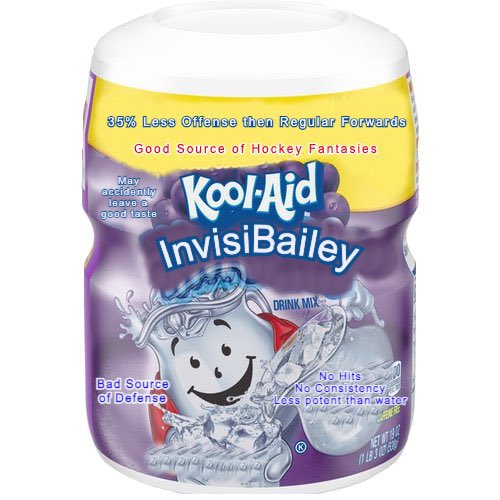 However, I would argue that those are not true fans of a team.
When a fan base looks at the success of successful teams, they see teams often trade popular players for other players. Case in point- the New York Islanders . When the Islanders were moving toward a Stanley Cup they traded Billy Harris and Dave Lewis- 2 popular players- for Butch Goring. Hard to argue about the results there.
When the Charles Wang Islanders were looking to be respected? They traded future Hall of Fame defenseman Zdeno Chara to acquire Alexei Yashin. Sometimes you trade players people like. Players know that. Which is why players will always tell you it's a business. When fans wish players would take a home team discount? They are not thinking about the players perspective at all."Stay here for less money, which makes me more tradable?" Even if a player likes a location, a smaller deal will help insure that it's a temporary visit.
In fact, the last Islanders player to take a home team discount was Jordan Eberle, who took less money than his previous contract to stay with the others. And the fans now want to see him traded. Keep that in mind when the Casey Cizikas negotiations happen…and expect CC to have a different crest next season. Tampa Bay has becomes MORE successful with frequent purges of expensive plyers from rosters. Good drafting helps that along, so maybe don't be so hasty in trading away those first and second round picks?
The reality is, the Islanders are a win now team. But winning just one more playoff game than last season? That's not the type of growth you need. The growth the Islanders needed this year was to make it to a Stanley Cup finals. If they lose in the Stanley Cup, THAT'S the learning experience. Losing to the same team in consecutive years in playoffs? They already got that lesson.
And as KAR points out, its really hard to go to three consecutive Eastern Conference finals. Odds are they won't get there again. And if that's the case? That's when you 100% know it's time to sell.
The problem with selling however, is twofold. Fold one is- will Barry Trotz coach a rebuilding team, or is he too far along in life to you want to start from scratch? Trotz has a history of not playing young players in important situations, which can stunt their growth in the short term. See the handling of Noah Dobson in the 2020 postseason, and the handling of Whalstrom in the 2021 post season, and the overall handling of Keifer Bellows. The Islanders do not have time for short term growth stunting.
The other aspect with this team is the brand new arena that opens at Belmont in time for the 2021- 2022 season. If after one year at Belmont the Islanders go into a rebuild, the owners are going to shit a brick. They want that arena full for 40 years. The only way that's going to happen? An annually competitive product. And the only way a competitive product is going to happen annually is with honest raw player assessments and frequent turnover of non key players.
So to conclude this very long 2021 season wrap up, as the New York Islanders are seeing their championship window closing, they have this one off season to short run redefine their team and gear up for one more deep playoff run, and hopefully stay healthy to have a full team coming into their first postseaon at Belmont. After that? Having not had a first round draft pick in two years? And the one from three years ago already a bust? They better stay friendly with Josh ho sang, because in the long run they may actually need him.